How to be a Nursing Leader of the 21st Century
South Pacific Cruise
Carnival Spirit | Departs Sydney
July 6th – July 14th 2019
Download PDF
Lead a Team that Delivers an Exceptional Health Consumer Experience
Outline
How to be a Nursing Leader of the 21st Century
Do you want to lead a team that delivers an exceptional health consumer experience and meets key organisational goals?
Business and healthcare is an awkward mix – this conference aims to equip you with the "soft" and "hard" skills that you need to triumph in this challenging role.  If you are a current or aspiring NUM or Nurse Manager of a health service, learn the leadership skills you need to deliver an engaged, dynamic, well-integrated team of Nurses.
---
The Venue:
The Carnival Spirit has grown to become one of Australians' favourite cruise ships. Like a true Aussie, it's laid-back, fun and friendly – and that describes the crew, your fellow passengers and the atmosphere onboard.
Let's Talk about your accommodation – all you have to do is unpack and relax. Your room steward will clean and tidy your room every day all you need to do is get dressed, grab your bag and start your adventure. Enjoy a nightly turn-down service, room service, a personal safe, an ensuite and plenty of closet space. With all this comfort and all these standard features, you've gotta try real hard to get homesick.
Dining Options – you will be spoilt for choice and you can eat 24 hours a day if you want to. We know you've got a foodie in you – everyone does! Awaken and delight yours on this cruise with delicious main dishes, tempting desserts and general yumminess everywhere you look.From first-class restaurants to poolside dining the Chefs on this ship aim to provide you with an exceptional culinary experience.
Dive headfirst into the fun – there are so many fabulous choices on offer when it comes to onboard activities, from gorgeous Stage Show, stand-up comics, karaoke in the piano bar to relaxing by the pool or getting pampered at the amazing day spa. If you are into fitness there is a fully equipped gym and a number of fitness tutorials provided by the expert trainers onboard.
---
Presenter: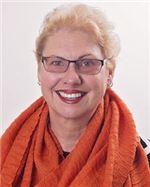 Faileen James – Advocate. Legal Professional. Executive Coach
Faileen James is the Director of James & Button Services Pty Ltd, a portfolio firm offering a range of services to individuals and organisation.  The firm has expertise in areas such as strategy and operational improvement, governance and management leadership including operational and governance evaluation and monitoring, services and system planning, change management, human resources advice, risk management and conflict resolution.
Faileen has held CEO and senior executive positions in State and local government, including Queensland Health, a regional city council, and small and large not-for-profit organisations. Prior to holding these Executive positions, Faileen was a Partner in a Law Firm practising predominantly in the areas of industrial relations and workplace/employment law, health law and general litigation.
Faileen represented clients in all major jurisdictional forums. Faileen has also held positions as a University Lecturer and Professional Education Lecturer. She is a regular speaker and panellist at conferences and professional development seminars.
As a registered lawyer, Faileen complements her leadership work by providing clients with relevant legal advice in the areas of industrial relations, corporate company secretarial support, organisational governance, commercial law, and civil litigation. Faileen has represented commercial employers, not-for-profit organisations including trade unions, and employees in legal claims and court appearances.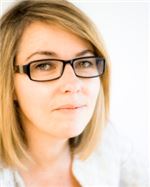 Nicole Nash-Arnold
Nicole Nash-Arnold is a nurse educator and facilitator who helps transform accomplished clinical nurses into empowered and respected leaders.
She shares her 15 years of experience in senior and executive health leadership roles to germinate great leaders: whether thats leading a team of fellow nurses on night duty or senior nursing executives.  Nicole has over 10 years' experience in the theatre, many years in education and post-graduate qualifications in nursing.

The Online Library:
The Library has been created so that you have access to some of the Conference content prior to our sail date. The documents, including self-directed activities and webinars, from our Conference Presenter, are provided so that you can create your own conference experience and access information and sessions of interest prior to the commencement of the Conference program. The first session in Module One should be viewed prior to the commencement of the Conference as it will provide you with the necessary knowledge to support your learning in the other modules presented at the Conference.
---
Disclaimer: Sessions are correct at time of publication. Sessions are subject to change without notice due to circumstances beyond the control of the organisers. NFN and EAS reserves the right to alter charges, cancel, postpone, change or withdraw the product or service at any time.
Itinerary
Day and Location
Events
Day 1: Saturday 6th July
Departure: Sydney
Make sure you are up on deck to be a part of the "setting sail" festivities as we say farewell to Sydney.

Evening: Enjoy this opportunity to mingle with the other attendees at the complimentary drinks and Conference Registration function.

Day 2: Saturday 7th July
At Sea
Session One: Setting the Scene: What does the future of health care look like and why great managers will be needed

Morning Session (CPD: 3HRS): What is your Vision: Exploring the fundamentals of Transformational leadership

Afternoon Session (CPD: 3HRS): Effecting Change: The 5 step process for mastering change management

Day 3: Monday 8th July
At Sea 
Morning Session (CPD: 3HRS): Leveraging Emotional Intelligence: Brain Mapping to unlock difficult conversations.

Afternoon Session (CPD: 3HRS): Unpacking Management: The 5 Pillars of the clinical management role

Day 4: Tuesday 9th July
Noumea
0800 – 1700: Nouméa is the capital of the South Pacific archipelago and the overseas French territory of New Caledonia. Situated on the main island, Grand Terre, it's known for beaches and its blend of French and native Kanak influences.
Day 5: Wednesday 10th July
Mare Island
0800 – 1700: The best-kept secret of all of New Caledonia's islands, Maré is about as close to paradise as any will ever come. Mare has a truly untouched beauty. Jagged basalt rocks are evidence of the island's first volcanic activity, dark forests stretch to the cliffs' edges and its central plane is scattered with grottos and natural pools where fish and turtles abound

Evening: Open forum and discussion

Day 6: Thursday 11th July
Isle of Pines
0800 – 1700: It's easy to see why the Isle of Pines is commonly referred to as the jewel of the Pacific. Its beauty is simply breathtaking.
Day 7: Friday 12th July
At Sea
Morning Session (CPD: 3HRS): Enhancing your Human Resource Management Knowledge and Building HR Management Skills  (including recruitment and appointment processes, establishing a safe workplace, nurturing and supporting staff, coaching and mentoring, building and fostering teams including intergenerational teams, performance managing staff, delegating responsibility, succession planning, managing staff complaints, learn how to manage up)

Afternoon Session (CPD: 3HRS): Risk Management : Consider risk concepts and management, including quality and safety in health care, the regulatory compliance frameworks, and managing patient expectations.

This session will use your organisation's risk management protocols to practically apply risk management processes and knowledge, so you will be required to bring with you on the cruise these documents.

Day 8: Saturday 13th July
At Sea
Morning Session (CPD: 3HRS): Practical Management Skills including:

What is governance, and how does it apply within a health service?
Communicating as a manager with those that you report to, and who report to you, including writing to influence, making successful presentations and  managing meetings
Personal productivity, time management, prioritising and decision making
Project and program planning and management
Understanding finances, including budget compliance and reporting and CAPEX
Establishing and measuring KPIs
Latest legal developments in health care management

Afternoon Session (CPD: 3HRS): Creating a personal brand and your own Career Plan. This session includes a panel discussion and Q&A

Evening: Take this opportunity to enjoy a complimentary Drinks and Canapes function as the conference draws to a close and we say farewell to new friends and colleagues – safe travels home.

Day 9 : Sunday 14th July
Arrive : Sydney
 0630: Arrive Sydney
Please click here for the 1-page PDF of the Conference Education Program.
Please Note: Due to travel weight restrictions and an attempt to help save the planet, paper-based handouts will not be provided on board. We encourage you to download any documents from the online library to your device of choice, that you want to refer to during the conference program. Writing paper will be provided in your Conference pack.
For information relating to the education component of the event please contact the Nurses for Nurses Network on 07 4151 3884 or email info@nursesfornurses.com.au.
For information relating to the cruise, accomodation, bookings or payment plans please complete form below.
For information relating to cabin pricing, bookings and travel requirements such as flights and travel insurance please complete the booking enquiry box or email info@traveldirectaustralia.com.au
Itinerary Disclosure:
Cruise Itinerary, Seminar topics and Seminar Education program are subject to change without notice.
Presenter Disclosure:
Education at Sea and the Nurses for Nurses Network makes every effort to ensure the advertised presenters deliver the program. However in the unlikely event a presenter is unavailable the Nurses for Nurses network reserves the right to use a suitably qualified substitute presenter.
Optional Tours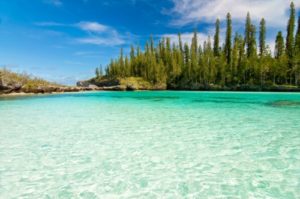 No exclusive shore tours are offered for this event. However there are things to see and do at each port. Please feel free to ask us on board about what to expect and take when going on shore. Please remember to take sun screen and wear sun protective clothing.
Pricing
Cabin Selection
Twin Share per person
Inside Cabin
from $1449      

 

Ocean View Cabin
from $1649       
Balcony Cabin
from $2049       
Conference Attendance Fee
$890
Nurses for Nurses Membership details
Please click here
What's included in your Conference registration?
An extensive Conference program based on current best practice information equating to 24 CPD Hours
Education content that meets the same exacting standards as anything offered in an Australian land-based program
Conference Presenters that are recognised experts in their field and are excited to be able to share their skill, knowledge, and passion with Conference Attendees
An online Conference library filled to the brim with educational content that allows you to create your own learning experience by completing pre-conference education activities
A Registration Reception including complimentary drinks where you can meet other Conference Attendees and network with Conference Convenors and Conference Presenter/s
Editable presentation-note handouts that can be downloaded to your device of choice or printed, whichever you choose
A Conference satchel that includes a notepad, pen, lanyard (this is important on a cruise ship to attach your room key which becomes your lifeline on a ship) and additional information to support a fantastic Conference experience
The opportunity to meet as a group in various open forums, in one of the many fabulous locations on the ship
A complimentary Farewell Drinks and Canapes Function held on the last night of the Conference to celebrate new friendships and information gained
A Conference Transcript that identifies each session held at the Conference including the session synopsis, session presenter, and CPD allocation
A Certificate of Completion identifying the CPD hours attached to the Conference Program for you to include in your CPD Evidence Portfolio
Prices include exclusive conference activities, selected cabin accommodation, meals, entertainment, gratuities, fees and taxes. Guest price includes all of the above with the exception of the seminar fee. Gratuities, fees and taxes are subject to change without notice. Carnival Cruise Lines has reserved the right to re-cost pricing in the event of significant currency fluctuations. A non refundable deposit of $300 pp is due at time of booking with the balance payable by 6th April 2019.
Cancellation Penalties and Disclosure:
Cancellation policies vary by cruise line, itinerary and length of cruise. When reserving your stateroom, please review the policy applicable to this cruise with our staff. All deposits and seminar registration fee's are non refundable. CPD Cruises Pty Ltd trading as Education at Sea and the Nurses for Nurses Network will not be responsible for any financial loss due to cancellation from unforeseen circumstances. We strongly recommend you take out travel insurance at time of booking your cruise conference.
Register your interest in this CPD cruise today Please complete the form in this section to express your interest. We will revert within 48 hours with pricing and other details after confirming cabin availability with our cruise line partners.