Building Rapport with Children
Mexico
Norwegian Bliss | Departs Los Angeles
October 27th – November 3rd 2019
Download PDF
Developing your clinical play skills to effectively communicate and interact with children in your care
Outline
Building Rapport with Children
This Travel CPD Conference is brought to you in partnership with Nurses for Nurses. The focus of the Conference is developing your clinical play skills to effectively communicate and interact with children in your care, so that the children and their parents feel less anxious and more confident in the provision of their individualised health care plan.
All Nurses see paediatric clients at some time and no matter what area of Nursing you work in (e.g. Acute Care, A&E, ICU, Theatre, Medical Imaging or Paediatrics, you are going to come across children who are unable or unwilling to communicate like an adult patient can.
If you can learn to talk and play, then you exponentially increase your literacy skills so you can communicate to children and adults in creative, playful yet effective ways. To do this you will need to learn about how children develop sequentially and holistically.
Learning Outcomes
Gain an understanding of psychosocial and play development of children
Identify, describe and practice the main therapeutic skills to engage children
Demonstrate how to apply therapeutic skills to facilitate supporting children through positioning, procedural education, and distraction
Learn to communicate through play using toys, puppet, and other creative media
This Conference provides attendees 18 hours of Continuing Professional Development (CPD).
The venue for the Conference is the Norwegian Bliss, a most fabulous Conference venue where you can explore key destinations along the Mexican Riviera outside the Conference program hours.
---
Presenters

Dr Judi Parson
Dr Judi Parsons is a paediatric qualified Registered Nurse, Play Therapist / Supervisor, Senior Lecturer in Play Therapy and Course Director for the Graduate Certificate / Diploma of Therapeutic Child Play and Master of Child Play Therapy courses at Deakin University.
Her PhD titled "Integration of procedural play for children undergoing Cystic Fibrosis treatment: A nursing perspective" led her to study Play Therapy, through the School of Psychology at Roehampton University, London, U.K.
Judi is actively involved in the development of play therapy in Australia and she does this through maintaining a small clinical load as well as by engaging in a range of research projects in relation to paediatrics and play therapy, and also provides clinical supervision as well as research supervision to candidates in the field of paediatrics and play therapy. Judi has authored a number of international peer-reviewed journal articles and book chapters.
 
Brooke Batchelor
Brooke Batchelor is a Paediatric Registered Nurse, qualified Primary Teacher and children's advocate. She founded 'The Paediatric Nurse' website in 2018 and has developed it into an online continuing professional development website for Paediatric Nurses.
She is passionate about giving children a voice in healthcare and works tirelessly towards encouraging others to further develop their child and family centered care approaches.
Brooke has recently joined the Advisory Board for the Standish Foundation – a charitable organisation that promotes child & family centered care, empowers healthcare professionals and provides funding & resources to healthcare professionals. Previously, Brooke also sat on the Board of Directors for the Association for the Well-being of Children in Healthcare, Australia and held the Vice President position in 2017.
Brooke has a keen interest in holistic care and is awaiting her Diploma in Aromatherapy certification and is currently studying towards her Yoga Teacher Training.
When Brooke is not nursing or hosting webinars, she is spending quality time with her husband and 2 daughters or enjoying a yoga session with some essential oils & meditation thrown in.
The Program:
The program content is provided by expert Nurse Educators with extensive clinical and education experience. The education content provided in this program meets the same exacting standards as anything offered in an Australian land-based program.
No matter what conference you attend you always need accommodation a cruise ship provides a great all-inclusive* accommodation option to enhance your Conference experience.
The Nurses for Nurses Network combines great education with fabulous travel adventures. We have taken a holistic approach to Nursing Continuing Professional Development (CPD) to ensure you get the most out of your education-travel experience.
The Online Library:
The Library has been created so that you have access to some of the Conference content prior to our sail date. The documents, including self-directed activities and webinars, from our Conference Presenter, are provided so that you can create your own conference experience and access information and sessions of interest prior to the commencement of the Conference program.
---
Disclaimer: Sessions are correct at time of publication. Sessions are subject to change without notice due to circumstances beyond the control of the organisers. NFN and EAS reserves the right to alter charges, cancel, postpone, change or withdraw the product or service at any time.
Itinerary
Day and Location
Events
Day 1: Sun 27th October
Departure: Los Angeles
Make sure you are up on deck to be a part of the "setting sail" festivities as we say farewell to Los Angeles.

Evening: Enjoy this opportunity to mingle with the other attendees at the complimentary drinks and Conference Registration function.

Day 2: Mon 28th October
At Sea
Session One: Early childhood attachment
Session Two: Review psychosocial and play development
Session Three: Pre-reading Play
Session Four: Explore the concept of play
Day 3: Tues 29th October
At Sea
Session One: Introduction to therapeutic play skills
Session Two: Interactive experiential putting play skills into action
Session Three: Why procedural preparation is so important
Session Four: Preparing children for procedures
Day 4: Wed 30th October
Puerto Vallarta
Smaller and more subdued than Acapulco, Puerto Vallarta has retained a good deal of its small village charm along with 26 miles of spectacular beaches along the Banderas Bay. Stroll the cobblestone streets to the Church of Our Lady of Guadalupe. Or peruse the many local wares for sale at the open-air markets.

Evening: Conference Open Forum
Meet with the Conference Conveners, Presenters and other delegates to reflect on the events of the day and discuss Nursing issues surrounding the paediatric care.

Day 5: Thurs 31st October
Mazatlan
Combine a first-class beach resort with a city with an illustrious, colonial past and you've got Mazatlan. Sip on some Margaritas and enjoy the authentic Mexican cuisine. Take a drive along the foothills of the Sierra Madre Mountains. Then visit the many shops offering local crafts.

Evening: Conference Open Forum
Meet with the Conference Conveners, Presenters and other delegates to reflect on the events of the day and discuss Nursing issues surrounding the paediatric care.

Day 6: Fri 1st November
Cabo San Lucas
Cabo's signature landmark is El Arco ("The Arch"), a rock formation at the tip of "Land's End." The jewel of the Baja Peninsula is famous for its world-class sportfishing, as well as its high-end resorts and exclusive gated communities that line an area simply called "the Corridor."

1800-1900: Conference Session – Trivia Night | Venue: TBA
Come and join us and test your paediatric knowledge in a friendly and collegial environment.

Day 7: Sat 2nd Nov
At Sea
Session One: Bedside play spaces for children
Session Two: Create and personalise a puppet to use in your clinical setting
Session Three: Conference Wrap up and Q&AEvening: Take this opportunity to enjoy a complimentary Drinks and Canapes function as the conference draws to a close and we say farewell to new friends and colleagues – safe travels home.
Day 8: Sun 3rd November
Los Angeles
Disembark the ship – Safe travels!
Program key:
FF – Face to Face
W – Webinar
SD – Self Directed Learning
Please click here for the printable PDF.
For information relating to cabin pricing, bookings and travel requirements such as flights and travel insurance please complete the booking enquiry box or email info@traveldirectaustralia.com.au
Itinerary Disclosure: Cruise Itinerary, Seminar topics and Seminar Education program are subject to change without notice.
Presenter Disclosure: Education at Sea and the Nurses for Nurses Network makes every effort to ensure the advertised presenters deliver the program. However in the unlikely event a presenter is unavailable the Nurses for Nurses network reserves the right to use a suitably qualified substitute presenter.
Optional Tours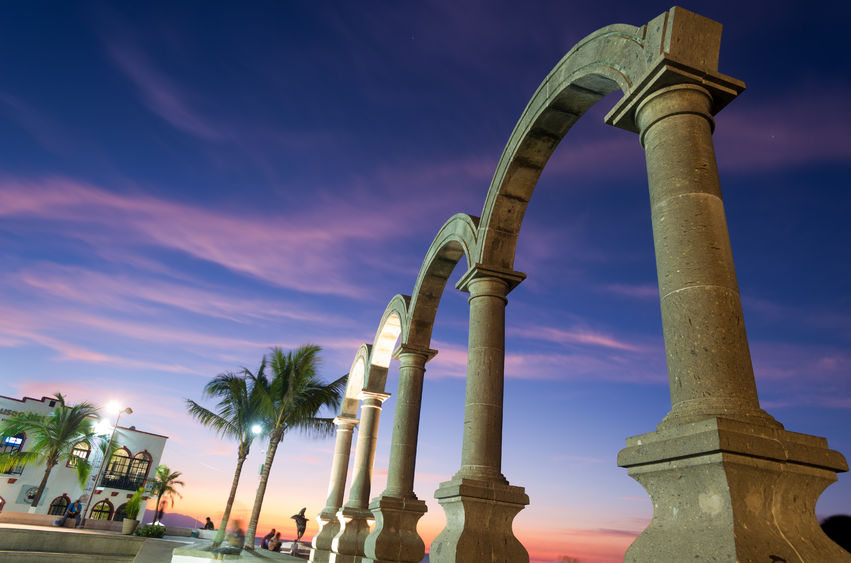 Puerto Vallarta
Tour highlights:
Tour Time
TBA
Tour Price
TBA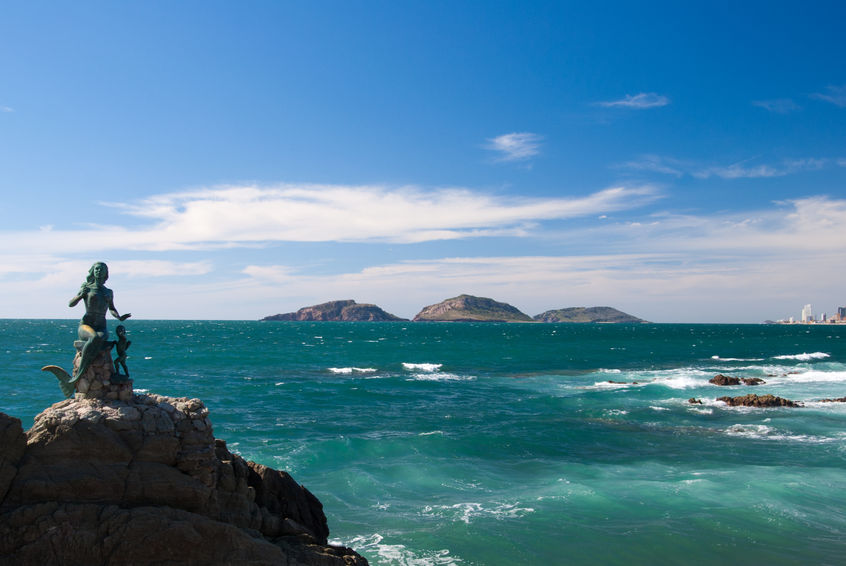 Mazatlan
Tour highlights:
Tour Time
TBA
Tour Price
TBA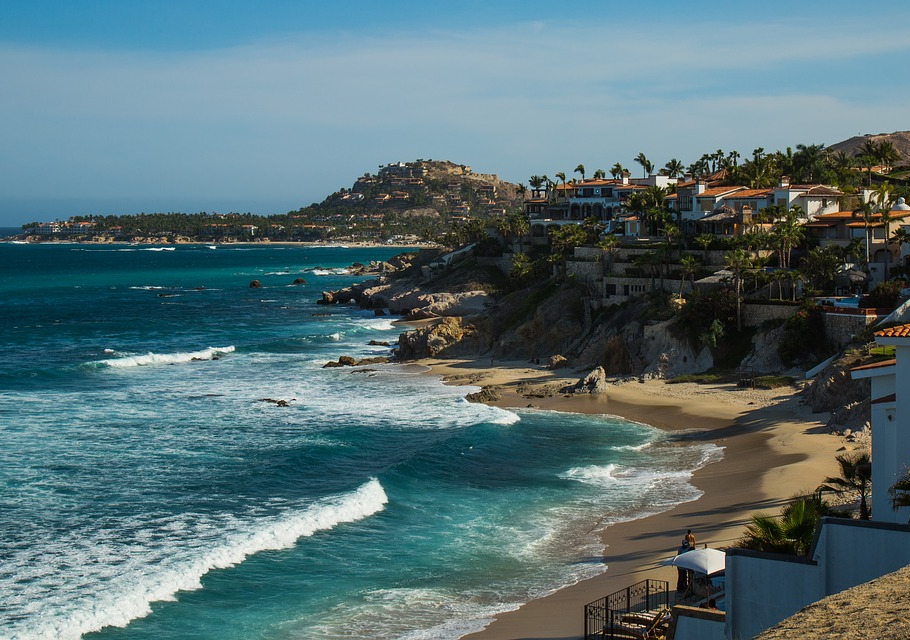 Cabo San Lucas
Tour highlights:
Tour Time
TBA
Tour Price
TBA
---
Optional Shore Tour Disclosure: Optional tours are exclusive to conference delegates and their guests. All tour bookings must be paid in full by the nominated date prior to departure. CPD Cruises Pty Ltd trading as Education at Sea reserves the right to cancel or make changes to optional tours without notice. Tour prices are subject to change without notice. In the event the cruise ship is unable to dock or tender at the nominated port we will attempt to offer alternative tour arrangements. However, we can not guarantee full refund of tour costs. We recommend all attendees and their guests obtain travel insurance at the time of booking.
Pricing
Cabin Selection
Twin Share per person
Inside Cabin
from $1726 per person twin share –

Includes Beverage Package and Gratuities

Ocean View Cabin
from $2130 per person twin share –

Includes Beverage Package and Gratuities

Balcony Cabin 
from $2264 per person twin share –

Includes Beverage Package and Gratuities

Conference Attendance Fee
$990 per delegate
Nurses for Nurses Membership details
Please click here
What's included in your Conference Registration?
An extensive Conference program based on current best practice information equating to 24 CPD Hours
Education content that meets the same exacting standards as anything offered in an Australian land-based program
Conference Presenters that are recognised experts in their field and are excited to be able to share their skill, knowledge, and passion with Conference Attendees
An online Conference library filled to the brim with educational content that allows you to create your own learning experience by completing pre-conference education activities
A Registration Reception including complimentary drinks where you can meet other Conference Attendees and network with Conference Convenors and Conference Presenter/s
Editable presentation-note handouts that can be downloaded to your device of choice or printed, whichever you choose
A Conference satchel that includes a notepad, pen, lanyard (this is important on a cruise ship to attach your room key which becomes your lifeline on a ship) and additional information to support a fantastic Conference experience
The opportunity to meet as a group in various open forums, in one of the many fabulous locations on the ship
A complimentary Farewell Drinks and Canapes Function held on the last night of the Conference to celebrate new friendships and information gained
A Conference Transcript that identifies each session held at the Conference including the session synopsis, session presenter, and CPD allocation
A Certificate of Completion identifying the CPD hours attached to the Conference Program for you to include in your CPD Evidence Portfolio
Prices include exclusive conference activities, selected cabin accommodation, meals, entertainment, gratuities, fees and taxes. Guest price includes all of the above with the exception of the seminar fee. Gratuities, fees and taxes are subject to change without notice. Norwegian Cruise Line has reserved the right to re-cost pricing in the event of significant currency fluctuations. A non refundable deposit of $250 pp is due at time of booking with the balance payable by 13th June 2019.
Ultimate Drinks Package – Enjoy a wide selection of soft drinks, beers, spirits, cocktails, wines by the glass and bottled or draft beer during your entire cruise.
Cancellation Penalties and Disclosure:
Cancellation policies vary by cruise line, itinerary and length of cruise. When reserving your stateroom, please review the policy applicable to this cruise with our staff. All deposits and seminar registration fee's are non refundable. CPD Cruises Pty Ltd trading as Education at Sea and the Nurses for Nurses Network will not be responsible for any financial loss due to cancellation from unforeseen circumstances. We strongly recommend you take out travel insurance at time of booking your cruise conference.
Register your interest in this CPD cruise today Please complete the form in this section to express your interest. We will revert within 48 hours with pricing and other details after confirming cabin availability with our cruise line partners.