Unravelling the Complexities of Chronic, Hard to Heal and Complex Wounds Conference NZ
New Zealand
Royal Caribbean – Ovation of the Seas | Departing Sydney
2 April – 11 April 2020
Download PDF
Essential Knowledge Relating to the Assessment & Best Practice Management of Clients with Chronic, Hard to Heal and Complex Wounds.
Outline
Unravelling the Complexities of Chronic, Hard to Heal, and Complex Wounds Conference
This wound management conference is designed to provide clinicians with essential knowledge relating to the assessment & best practice management of clients with Chronic, Hard to Heal and Complex Wounds.
The conference program will cover a variety of wounds and a plethora of Wound Management strategies with a focus on the provision of strategies to use when human resources and wound management products are limited.
Join us and our Conference Partners, The Nurses for Nurses Network for this Wound Care Conference aboard the Stunning Ovation of the Seas as we explore Milford Sound, Dusky Sound, Doubtful Sound, Dunedin, Wellington, and Picton leaving from Sydney. 
The conference content will provide participants enhanced practical wound assessment strategies and will present the latest in research & management guidelines for each of the wound types discussed.
Topics will include Comprehensive Best Practice Wound Assessment, Standards for Wound Prevention and Management, Lower leg Ulcers, Wound Biofilm identification and management, Wound infection Management, Specialised populations and Complex wounds.
---
Learning Outcomes:
Review the key components of a comprehensive wound assessment and the clues that assist with wound product selection
Explore in detail the most common types of chronic, hard to heal and complex wounds
Examine best practice guidelines and strategies to promote wound healing in Hard to Heal Wounds 
Discover the 'go-to wound product' categories and gain an understanding of their mode of action
---
Presenters: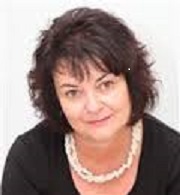 Cheryl Dezotti 
 R.N., M.Q.I.H.C., Grad Dip Q.I.H.C., A.F.A.A.Q.H.C., MACN
Wound Care Specialist
Cheryl Dezotti is a co-founder of the Nurses for Nurses Network and the Nursing CPD Institute. As a Nurse Education Consultant, and a Wound Care Specialist.
Cheryl's varied and interesting career highlights include clinical experience in acute surgical, medical, and infection control. The completion of her Master's degree in Quality in Health Care led to senior management roles in both the acute and aged care sectors, the later leading to her appointment as a Nurse Advisor and Administrator with the Department of Health and Ageing.
Cheryl has worked extensively in the field of education in a number of healthcare and university settings. She has a long-standing passion for wound care and has lectured widely on the subject in both Australia and internationally. This passion has led her to author a wound assessment book as well as creating a postgraduate wound care course.
As an author, Cheryl's aim is to provide the reader with information that can be easily and practically applied in the clinical setting. As a presenter, Cheryl is known for her ability to deliver the complexities of clinical nursing research in a straight forward and easily understood format that allows attendees to easily apply the content to their individual clinical practice.
Cheryl's goal is to make a difference to the recipients of health care and she believes that a positive outcome for the patient can only be achieved if Nurses keep up to date with best practice guidelines and their practical application in the workplace.
---
For information relating to the conference program and content please contact the Nurses for Nurses Network on 07 4151 3884 or via email at info@nursesfornurses.com.au 
Disclaimer:
Sessions are correct at time of publication. Sessions are subject to change without notice due to circumstances beyond the control of the organisers. NFN and EAS reserves the right to alter charges, cancel, postpone, change or withdraw the product or service at any time.
Itinerary
Day and Location
Events
Day 1: Thursday 2nd April
Departure: Sydney

Make sure you are up on deck to be a part of the "setting sail" festivities as we say farewell to Brisbane.

Evening: Enjoy a chance to mingle and have a drink with the other attendees at the Conference Registration.

Day 2: Friday 3rd April
Cruising: At Sea

Wound Management – Unravelling the Complexities of Chronic, Hard to Heal and Complex Wounds Conference.

What are Chronic, Hard to Heal and Complex Wounds
Wound Healing in Chronic Hard to Heal and Complex Wounds
Best Practice Comprehensive Wound Assessment
Bringing Clarity and Common Sense to Wound Product Selection
Wound Prevention and Management Standards

Day 3: Saturday 4th April
Cruising: At Sea

Wound Management – Unravelling the Complexities of Chronic, Hard to Heal and Complex Wounds Conference.

Applying the Correct Type of Wound Dressing Aseptic Technique
Wound Biofilm and Wound Infection
Lower Leg Ulcers
Surgical Wounds – the journey from straightforward to complex and on occasion fatal!
Surgical Wounds – the journey from complex and chronic to healed and functional

Day 4: Sunday 5th April
Milford, Doubtful & Dusky Sound

Find yourself a fabulous vantage point as today we visit Milford Sound, Doubtful Sound, and Dusky Sound.

Take the time to reflect on the lessons learnt in the past few days and how they relate to you personally and professionally.

Day 5: Monday 6th April
Dunedin, New Zealand
Dunedin, on New Zealand's South Island, is a region of unique landscapes and fascinating cultural history. Explore Dunedin's Victorian and Edwardian architecture, get close to rare wildlife and soak up the quirky city vibe.
Day 6: Tuesday 7th April
Wellington, New Zealand
Wellington, situated at the southern end of the North Island, New Zealand offers a great mix of art, culture, history and nature. Enjoy activities like kayaking, stroll the waterfront and a visit Te papa, New Zealand's national museum while in Wellington.
Day 7: Wednesday 8th April
Picton, New Zealand

Picton – The picturesque seaside town of Picton is the South Island base for the ferry service that links the main islands of New Zealand and the heart of the Marlborough Sounds.

Built around a very sheltered harbour, the town has an attractive seafront dotted with cafés, restaurants, various types of galleries. There's also a floating maritime museum and an aquarium. Local operators can take you cruising, fishing, dolphin watching, sea kayaking or mountain biking.

Day 8: Thursday 9th April
Cruising: At Sea

Wound Management – Unravelling the Complexities of Chronic, Hard to Heal and Complex Wounds Conference.

Specialised Populations – Bariatric Patients and Complex Wounds
Specialised Populations – Palliative Patients and Complex Wounds
Understanding and Managing Wound Exudate
A suitcase full of Key Tips and Considerations
A soup mix of Complex and Chronic Wounds

Day 9: Friday 10th April
Cruising: At Sea

Free Day of Reflection and Networking

Evening: Take this opportunity to enjoy a complimentary Drinks and Canapes function as the conference draws to a close and we say farewell to new friends and colleagues – safe travels home.


Day 10: Saturday 11th April
Arrive, Sydney, Australia
Disembark in Sydney – Safe Travels!
Please click here for the itinerary PDF
For information relating to cabin pricing, bookings and travel requirements such as flights and travel insurance please complete the booking enquiry box or email info@traveldirectaustralia.com.au
Itinerary Disclosure:
Cruise Itinerary, Seminar topics and Seminar Education program are subject to change without notice.
Presenter Disclosure:
Education at Sea and the Nurses for Nurses Network makes every effort to ensure the advertised presenters deliver the program. However in the unlikely event a presenter is unavailable the Nurses for Nurses network reserves the right to use a suitably qualified substitute presenter.
Optional Tours
Dunedin
Make the most of your day in Dunedin, the oldest city in New Zealand. This comprehensive full day itinerary takes you to some of the finest lookouts and must-see places in the city of Dunedin and ventures out to explore remote parts of the Otago Peninsula with its stunning coast, rolling sand dunes and a beautifully architected castle.
The tour will include lunch in the Ballroom of Larnach Castle
Tour Day & Time
Monday 6th April
Departs 9.00am
Tour Price
$240
---
Wellington
Enjoy views of the city, the harbour and coast from the most stunning vantage points, including the cable car terminal. Visit the Wellington Botanic Garden, the famous Beehive and Parliament buildings and take a ride on Wellington's iconic cable car. Enjoy the rugged southern bays and coastline and amazing 360° panoramic views from Mount Victoria lookout.
The tour will conclude with a 3 course lunch on the stunning Wellington Waterfront near Te Papa, New Zealands National Museum.
Tour Day & Time
Tuesday 7th April
Departs 9.00am
Tour Price
$160
---

Picton
The stunning Marlborough is New Zealand's largest wine growing region and home of the world-renowned sauvignon blanc. This fun filled tour will include cellar door tastings at Framingham Winery, Giesen Winery, Allan Scott Winery followed by a magnificent 3 course lunch which matching wine at the renowned St Claire Winery.
Tour Day & Time
Wednesday 8th April
Departs 9.00am
Tour Price
$260
---
Education at Sea tours are exclusive to seminar delegates and their guests. Tour participation numbers are limited. Tours are booked through Travel Direct and will not appear on your ship itinerary.
Optional Shore Tour Disclosure:
Optional tours are exclusive to conference delegates and their guests. All tour bookings must be paid in full by the nominated date prior to departure. CPD Cruises Pty Ltd trading as Education at Sea reserves the right to cancel or make changes to optional tours without notice. Tour prices are subject to change without notice. In the event the cruise ship is unable to dock or tender at the nominated port we will attempt to offer alternative tour arrangements. However, we can not guarantee full refund of tour costs. We recommend all attendees and their guests obtain travel insurance at the time of booking.
Pricing
| Cabin Selection | Twin Share per person |
| --- | --- |
| Inside Cabin | from $1749 Includes $150 USD OBC |
| Ocean View Cabin | from $1828 Includes $150 USD OBC |
| Balcony Cabin | from $1948 Includes $276 USD OBC |
| Single Occupancy | from $3300 Includes $150 USD OBC |
| Conference Attendance Fee | $990  |
| Nurses for Nurses Membership details | Please click here |

What's included in your Conference Registration?
An extensive Conference program based on current best practice
Education content that meets the same exacting standards as anything offered in an Australian land-based program
Conference Presenters that are recognised experts in their field and are excited to be able to share their skill, knowledge, and passion with Conference Attendees
An online Conference library filled to the brim with educational content that allows you to create your own learning experience by completing pre-conference education activities
A Registration Reception including complimentary drinks where you can meet other Conference Attendees and network with Conference Convenors and Conference Presenter/s
Editable electronic note pages that can be downloaded to your device of choice
A Conference satchel that includes a notepad, pen, lanyard (this is important on a cruise ship to attach your room key which becomes your lifeline on a ship) and additional information to support a fantastic Conference experience
The opportunity to meet as a group in various Conference open forums, in one of the many fabulous locations on the ship
A complimentary Farewell Drinks and Canapes Function held on the last night of the Conference to celebrate new friendships and information gained
A Conference Transcript that identifies each session held at the Conference including the session synopsis, session presenter, and CPD allocation
A Certificate of Completion identifying the CPD hours attached to the Conference Program for you to include in your CPD Evidence Portfolio
A dedicated Conference cruise desk open daily to address any questions and provide information as required
Prices are subject to change & availability and include selected cabin accommodation, meals, entertainment, gratuities, fees and taxes. Gratuities, fees and taxes are subject to change without notice. Royal Caribbean Cruise Lines has reserved the right to re-cost pricing in the event of significant currency fluctuations. A non refundable deposit of $250 per person is due at time of booking with the final balance payable by 2nd January 2020. Air fares and Travel Insurance are available at an extra cost.
Cancellation Penalties and Disclosure: Cancellation policies vary by cruise line, itinerary and length of cruise. When reserving your stateroom, please review the policy applicable to this cruise with our staff. All deposits and seminar registration fee's are non refundable. CPD Cruises Pty Ltd trading as Education at Sea and the Nurses for Nurses Network will not be responsible for any financial loss due to cancellation from unforeseen circumstances. We strongly recommend you take out travel insurance at time of booking your cruise conference.
Register your interest in this CPD cruise today
Please complete the form in this section to express your interest. We will revert within 48 hours with pricing and other details after confirming cabin availability with our cruise line partners.