Thriving in the Nursing Profession: A conference focused on wellness in the individual and the workplace
New Zealand
Royal Caribbean – Ovation of the Seas | Departing Sydney
11 March – 20 March 2021
Download PDF
A conference focused on wellness in the individual and the workplace
Outline
How do you maximise our Nursing life in this diverse, unpredictable, ever changing world which we live in. This conference will explore our psychological, physical, and spiritual response to our world and provide you with vital information, resources, tips and fun strategies to maximise your health and wellbeing and live your best life.
---
The Conference Themes:
Develop your knowledge in regard to the pillars of wellness
Explore strategies to achieve wellness
Investigate new ways to communicate and interact with your Nursing peers
Discuss the anatomy of stress and the concept of resilience.
---
Presenters: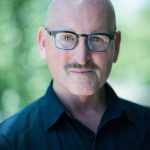 Mark Aitken
Consultant and Stakeholder Engagement Manager, RN
Mark Aitken is the Consultant and Stakeholder Engagement Manager at Nurse & Midwife Support (NM Support) and has been a proud Registered Nurse for 30 years.
Mark meets with nurses, midwives and nursing and midwifery students across the country to spread the message about the service and listen to what you think should happen next. 
Mark has worked in many and varied areas of nursing and midwifery, including general surgical and medical units, critical care, sexual and reproductive health, education, research, project management, maternity services and residential, community and speciality aged care services.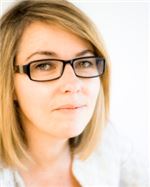 Nicole Nash-Arnold is a Nurse educator and facilitator who helps transform accomplished clinical Nurses into empowered and respected leaders.
She shares her 15 years of experience in senior and executive health leadership roles to germinate great leaders: whether that's leading a team of fellow Nurses on night duty or senior Nursing executives.  Nicole has over 10 years' experience in the theatre, many years in education and post-graduate qualifications in Nursing.
Sue Walker
Sue Walker, R.N. Bach Nursing (Admin), M.P.H.C. (Palliative Care), M.A.C.N., is the Director and co-founder of the Nurses for Nurses Network and the Nursing CPD Institute. As a Nurse Education Consultant Sue is a member of the Education Governance Committee of the Institute as well as a key contributor to the online education platform Continuing Professional Development library.
As a Registered Nurse Sue holds Degrees in Nursing and Health Administration, a Master's Degree in Primary Health Care majoring in Palliative Care, as well as a number of certificate courses in Psychiatry of Ageing, Gerontology, Chemotherapy Administration, Training and Assessment, and is also an Accredited Mental Health First Aid Trainer.
Sue has extensive experience both as a clinician, educator, and senior manager in the acute, aged care, community, and palliative care settings. Sue is passionate about making a difference to the way in which people experience the health care system.
"Healthcare should be delivered by competent, knowledgeable individuals to ensure the best possible experience for the recipient of that care. Nursing is a fabulous profession – the backbone of the healthcare system, it is the knowledge and skill of the individual Nurse that will have the greatest influence on the happiness and health outcomes of each and every client."
---
For information relating to the conference program and content please contact the Nurses for Nurses Network on 07 4151 3884 or via email at info@nursesfornurses.com.au 
Disclaimer:
Sessions are correct at time of publication. Sessions are subject to change without notice due to circumstances beyond the control of the organisers. NFN and EAS reserves the right to alter charges, cancel, postpone, change or withdraw the product or service at any time.
Itinerary
Day and Location
Events
Day 1: Thursday 11th March 2021
Departure: Sydney

Make sure you are up on deck to be a part of the "setting sail" festivities as we say farewell to Brisbane.

Evening: Enjoy a chance to mingle and have a drink with the other attendees at the Conference Registration.

Day 2: Friday 12th March 2021
Cruising: At Sea

Today's Session Include:

Managing in a Crisis – a "World Café" approach to unpacking our experience
Movement to support health and wellbeing
The 5 pillars of health and wellbeing

Day 3: Saturday 13th March 2021
Cruising: At Sea

Today's Session Include:

Health and wellbeing self-assessment and care plan creation – what you need in your wellness toolbox
The 4 Keys to Having a Workplace Full of Camaraderie and Free from Bullying: Relationships in the Workplace

Day 4: Sunday 14th March 2021
Milford, Doubtful & Dusky Sound

Find yourself a fabulous vantage point as today we visit Milford Sound, Doubtful Sound, and Dusky Sound.

Take the time to reflect on the lessons learnt in the past few days and how they relate to you personally and professionally.

Day 5: Monday 15th March 2021
Dunedin, New Zealand
Dunedin, on New Zealand's South Island, is a region of unique landscapes and fascinating cultural history. Explore Dunedin's Victorian and Edwardian architecture, get close to rare wildlife and soak up the quirky city vibe.
Day 6: Tuesday 16th March 2021
Wellington, New Zealand
Wellington, situated at the southern end of the North Island, New Zealand offers a great mix of art, culture, history and nature. Enjoy activities like kayaking, stroll the waterfront and a visit Te papa, New Zealand's national museum while in Wellington.
Day 7: Wednesday 17th March 2021
Picton, New Zealand

Picton – The heart of the Marlborough Sounds, this picturesque port town is home to great cafes, restaurants, galleries and speciality shops.

Day 8: Thursday 18th March 2021
Cruising: At Sea

Today's Session Include:

Movement to support health and wellbeing
The anatomy of stress and the impact for mental health
Nurse and midwife support explored – a journey in what is causing concern to Nurses and midwifes in Australia

Day 9: Friday 19th March 2021
Cruising: At Sea

Today's Session Include:

Movement to support health and wellbeing
Learning How to Speak Other People's Language
Mindfulness Workshop
Conference Summation and Q&A

Evening: Take this opportunity to enjoy a complimentary Drinks and Canapes function as the conference draws to a close and we say farewell to new friends and colleagues – safe travels home.

Day 10: Saturday 20th March 2021
Arrive, Sydney, Australia
Disembark – have a safe trip home
Please click here for the itinerary PDF
For information relating to cabin pricing, bookings and travel requirements such as flights and travel insurance please complete the booking enquiry box or email info@traveldirectaustralia.com.au
Itinerary Disclosure:
Cruise Itinerary, Seminar topics and Seminar Education program are subject to change without notice.
Presenter Disclosure:
Education at Sea and the Nurses for Nurses Network makes every effort to ensure the advertised presenters deliver the program. However in the unlikely event a presenter is unavailable the Nurses for Nurses network reserves the right to use a suitably qualified substitute presenter.
Optional Tours
Dunedin
Make the most of your day in Dunedin, the oldest city in New Zealand. This comprehensive full day itinerary takes you to some of the finest lookouts and must-see places in the city of Dunedin and ventures out to explore remote parts of the Otago Peninsula with its stunning coast, rolling sand dunes and a beautifully architected castle.
The tour will include lunch in the Ballroom of Larnach Castle
Tour Day & Time
Monday 15th March
Departs 9.00am
Tour Price
$260
---
Wellington
Enjoy views of the city, the harbour and coast from the most stunning vantage points, including the cable car terminal. Visit the Wellington Botanic Garden, the famous Beehive and Parliament buildings and take a ride on Wellington's iconic cable car. Enjoy the rugged southern bays and coastline and amazing 360° panoramic views from Mount Victoria lookout.
The tour will conclude with a 3 course lunch on the stunning Wellington Waterfront near Te Papa, New Zealands National Museum.
Tour Day & Time
Tuesday 16th March
Departs 9.00am
Tour Price
$160
---

Picton
The stunning Marlborough is New Zealand's largest wine growing region and home of the world-renowned sauvignon blanc. This fun filled tour will include cellar door tastings at Framingham Winery, Giesen Winery, Allan Scott Winery followed by a magnificent 3 course lunch which matching wine at the renowned St Claire Winery.
Tour Day & Time
Wednesday 17th March
Departs 9.00am
Tour Price
$260
---
Education at Sea tours are exclusive to seminar delegates and their guests. Tour participation numbers are limited. Tours are booked through Travel Direct and will not appear on your ship itinerary.
Optional Shore Tour Disclosure:
Optional tours are exclusive to conference delegates and their guests. All tour bookings must be paid in full by the nominated date prior to departure. CPD Cruises Pty Ltd trading as Education at Sea reserves the right to cancel or make changes to optional tours without notice. Tour prices are subject to change without notice. In the event the cruise ship is unable to dock or tender at the nominated port we will attempt to offer alternative tour arrangements. However, we can not guarantee full refund of tour costs. We recommend all attendees and their guests obtain travel insurance at the time of booking.
Pricing
Cabin Selection
Twin Share per person
Inside Cabin

From $1508 per person twin share   

 
Ocean View Cabin

From $1710 per person twin share

   
Balcony Cabin

From $1810 per person twin share 

  

Single Occupancy

From $2819
Conference Attendance Fee
$990 
Nurses for Nurses Membership details
Please click here

What's included in your Conference Registration?
An extensive Conference program based on current best practice
Education content that meets the same exacting standards as anything offered in an Australian land-based program
Conference Presenters that are recognised experts in their field and are excited to be able to share their skill, knowledge, and passion with Conference Attendees
An online Conference library filled to the brim with educational content that allows you to create your own learning experience by completing pre-conference education activities
A Registration Reception including complimentary drinks where you can meet other Conference Attendees and network with Conference Convenors and Conference Presenter/s
Editable electronic note pages that can be downloaded to your device of choice
A Conference satchel that includes a notepad, pen, lanyard (this is important on a cruise ship to attach your room key which becomes your lifeline on a ship) and additional information to support a fantastic Conference experience
The opportunity to meet as a group in various Conference open forums, in one of the many fabulous locations on the ship
A complimentary Farewell Drinks and Canapes Function held on the last night of the Conference to celebrate new friendships and information gained
A Conference Transcript that identifies each session held at the Conference including the session synopsis, session presenter, and CPD allocation
A Certificate of Completion identifying the CPD hours attached to the Conference Program for you to include in your CPD Evidence Portfolio
A dedicated Conference cruise desk open daily to address any questions and provide information as required
Prices are subject to change & availability and include selected cabin accommodation, meals, entertainment, gratuities, fees and taxes. Gratuities, fees and taxes are subject to change without notice. Royal Caribbean Cruise Lines has reserved the right to re-cost pricing in the event of significant currency fluctuations. A non refundable deposit of $250 per person is due at time of booking with the final balance payable by 15th December 2020.
Cancellation Penalties and Disclosure: Cancellation policies vary by cruise line, itinerary and length of cruise. When reserving your stateroom, please review the policy applicable to this cruise with our staff. All deposits and seminar registration fee's are non refundable. CPD Cruises Pty Ltd trading as Education at Sea and the Nurses for Nurses Network will not be responsible for any financial loss due to cancellation from unforeseen circumstances. We strongly recommend you take out travel insurance at time of booking your cruise conference.
Register your interest in this CPD cruise today
Please complete the form in this section to express your interest. We will revert within 48 hours with pricing and other details after confirming cabin availability with our cruise line partners.