Care of the Patient with a Respiratory or Airway Complication
Alaska
Norwegian Bliss | Departing Seattle
15 October – 22 October 2022
Download PDF
Developing knowledge on how to recognise and perform advanced clinical assessment on a patient who is deteriorating is an expectation of the evolving role of the clinical Nurse.
Outline
The Respiratory Patient
Join us and our Conference Partners, The Nurses for Nurses Network , for the Respiratory Patient Conference aboard the Norwegian Bliss as we explore Juneau, Icy Straight Point, Dawes Glacier, Ketchikan, and Victoria leaving from Seattle.
This conference is applicable to every area of Nursing/Paramedics, from the acute setting in the emergency department, to the ward Nurse managing a patient with emphysema. Respiratory disorders are increasing and are considered one of the most common disorders affecting all ages. All Nurses must have advanced knowledge of the red flags and associated clinical presentation of a patient deteriorating with a respiratory disorder regardless of the primary condition of their admission.
Developing knowledge on how to recognise and perform advanced clinical assessment on a patient who is deteriorating is an expectation of the evolving role of the clinical Nurse. In this conference, we will explore the assessment of a patient with a variety of clinical disorders and emphasis will be given to respiratory disorders. The teaching methodology will contain clinical scenarios that will assist the Nurse to recognise clinical deterioration and apply a critical thinking approach. The communication strategies to support patient assessment will also be investigated. Assertion training is incorporated into the conference content in recognition of this skill as a vital component of ensuring effective communication within the healthcare team.
Learning Outcomes
Explore the skills required to recognise and undertake clinical assessment of the patient with respiratory disease
Review a variety of clinical conditions relating to respiratory disease and disorders
Discuss respiratory disorders affecting children through to the older adult
Discover how to apply critical thinking via a scenario-based teaching approach. Gain assertiveness skills to enhance effective communication, and timely intervention, within the healthcare team.
---
Presenter
Dr Paula Foran
Dr Paula Foran has a Graduate Diploma in Adult Education & Training awarded from the University of Melbourne, a Certificate IV in Workplace Assessment & Training, a Master Degree in professional education and training and has received her PhD for her doctoral thesis, "The Value of Guided Operating Theatre Experience for Undergraduate Nurses", undertaken at Deakin University.
Paula has a number of publications and book chapters to her credit, & has been a guest speaker, and presented Keynote presentations at National & International Conferences. Paula has been awarded the 'Most Popular Presenter' for her keynote address at the International Collaboration of Perianaesthesia Nurses (ICPAN) and the ICPAN conference in Cancun, Mexico.
Paula was recently awarded the 'Best Oral Presentation' award at the European Operating Room Nurses (EORNA) conference in The Hauge.
Paula is currently a unit co-ordinator of two master level subjects with The University of Tasmania; is a senior lecturer for Critical Care Education Services, the National Education Officer for the Australian College of Operating Room Nurses (ACORN); has been the 'Chief Examiner' for Perianaesthesia nursing in Australia until 2018 with the Australian College of Perianaesthesia Nurses.
She is a delightfully relaxed and humorous presenter.
---
The Cruise Ship
Norwegian Bliss features a revolutionary Observation Lounge for you to soak in every stunning moment, from bald eagles soaring over glaciers to dolphins splashing through warm turquoise waters. It was built in 2018 and is designed for improved energy efficiency to meet Alaska's environmental regulations with a capacity of 4,004 guests.
Serving a wide variety of culinary delights to please every palate, the complimentary dining options include three main dining rooms, a help-yourself buffet and a variety of casual cafés, grills and on-the-go choices. Plus, the Main Dining Rooms offer a menu that changes daily, Chef's Signature Dishes and carefully selected wine recommendations, guaranteeing a different culinary adventure with every visit.
Interested in a little excitement? Burn rubber at the racetrack and then challenge your friends or family to some friendly competition on the Aqua Racer. Dare to whoosh over the side of the ship on Ocean Loops before dodging lasers during an exhilarating game of laser tag. Top off all your victories by hitting the jackpot in the Bliss Casino – where an electric atmosphere buzzes late into the night.
---
Pre-Cruise and Onboard Protocols
All guests and crew must be fully vaccinated, at least 2 weeks prior to departure, in order to board. Passengers need to be vaccinated with U.S. Food and Drug Administration (FDA) and/or World Health Organization (WHO) authorized single brand vaccinations.
All guests will be required to take a COVID-19 antigen test, administered and paid for by the cruise line, prior to boarding and receive a negative result. Any positive antigen test will be confirmed with a PCR test. Guests are also responsible for complying with all local health and safety requirements which may include additional testing.
For additional information regarding the protocols please click here.
---
The Program
The program content is provided by expert Nurse Educators with extensive clinical and education experience. The education content provided in this program meets the same exacting standards as anything offered in an Australian land-based program.
No matter what conference you attend you always need accommodation a cruise ship provides a great all-inclusive* accommodation option to enhance your Conference experience.
Education at Sea combines quality education with fabulous travel adventures. We have taken a holistic approach to Nursing Continuing Professional Development (CPD) to ensure you get the most out of your education-travel experience.
The Online Library
The Library has been created so that you have access to some of the Conference content prior to our sail date. The documents, including self-directed activities and webinars, from our Conference Presenter, are provided so that you can create your own conference experience and access information and sessions of interest prior to the commencement of the Conference program.
---
Disclaimer: Sessions are correct at time of publication. Sessions are subject to change without notice due to circumstances beyond the control of the organisers. NFNN and EAS reserves the right to alter charges, cancel, postpone, change or withdraw the product or service at any time.
Itinerary
Day and Location
Events
Day 1: Saturday 15th October 2022
Departure: Seattle

Make sure you are up on deck to be a part of the "setting sail" festivities as we say farewell to Seattle..

Evening: Enjoy this opportunity to mingle with the other attendees at the complimentary drinks and Conference Registration function.

Day 2: Sunday 16th October 2022
At Sea
9am to 4pm: Full Conference Day
Day 3: Monday 17th October 2022

9.30am to 12.30pm: Seminar sessions

1.30pm to 11pm: Juneau – optional tour available

Day 4: Tuesday 18th October 2022
Skagway, Alaska

7am to 8.15pm: Skagway

Explore this port of call

Day 5: Wednesday 19th October 2022
Glacier Bay, Alaska

Cruising Glacier Bay

Seminar Sessions – including self-directed, recorded webinars and face to face

Day 6: Thursday 20th October 2022
Ketchikan, Alaska

7am to 1.15pm: Ketchikan

Ketchikan is an Alaskan city facing the Inside Passage, a popular cruise route along the state's southeastern coast. It's known for its many Native American totem poles, on display throughout town. Nearby Misty Fiords National Monument is a glacier-carved wilderness featuring snowcapped mountains, waterfalls and salmon spawning streams. It's also home to rich wildlife including black bears, wolves and bald eagles.

2pm to 5pm: Seminar sessions

Day 7: Friday 21th October 2022
Victoria, Canada

9am to 5pm: Seminar sessions

TBC: Conference conclusion – farewell drinks

7pm to 11pm: Explore this beautiful port at your leisure

Day 8: Saturday 22nd October 2022
Seattle
6am – Disembark – Safe travels!
Please click here for the printable PDF.
For information relating to cabin pricing, bookings and travel requirements such as flights and travel insurance please complete the booking enquiry box or email enquiries@educationatsea.com.au
Itinerary Disclosure: Cruise Itinerary, Seminar topics and Seminar Education program are subject to change without notice.
Presenter Disclosure: Education at Sea and the Nurses for Nurses Network makes every effort to ensure the advertised presenters deliver the program. However in the unlikely event a presenter is unavailable the Nurses for Nurses network reserves the right to use a suitably qualified substitute presenter.
Optional Tours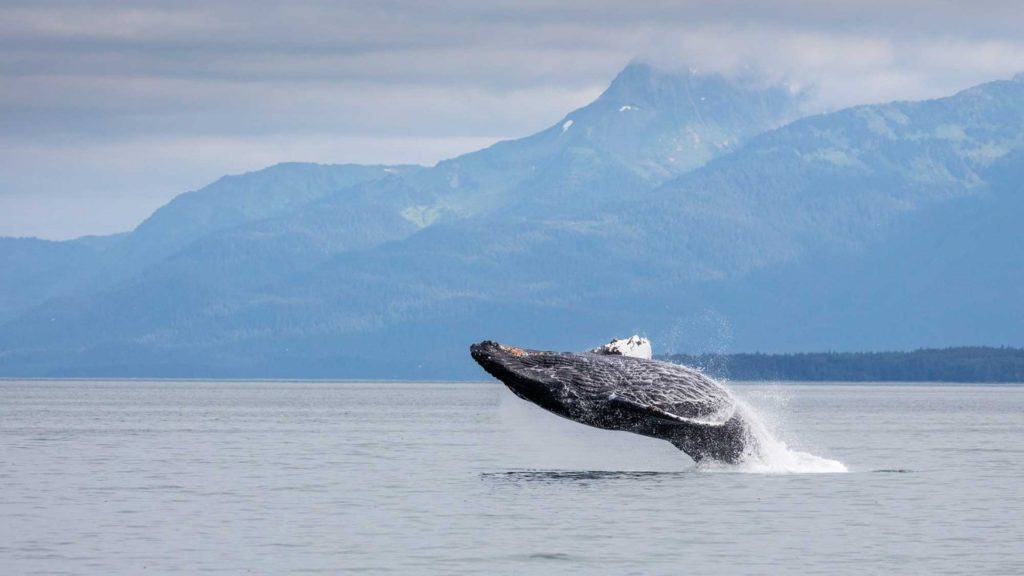 Juneau
Whale Watching, Mendenhall Glacier & Salmon Bake
Price: TBC
Cruising through Stephens Passage looking for Humpback Whales on a private catamaran
Learn about the local wildlife including killer whales, sea lions, porpoises, seals and bald eagles
Lunch at Gold Creek where we will enjoy a fresh-grilled wild Alaskan Salmon bake
Visit Mendenhall Glacier Park
Important notes:
This tour will include walking on uneven surfaces and trails. We recommend wearing appropriate clothing, footwear, hat, sunglasses and sun protection.
---
Education at Sea tours are exclusive to seminar delegates and their guests. Tour participation numbers are limited. Tours are booked through Education at Sea and will not appear on your ship itinerary.
---
Optional Shore Tour Disclosure: Optional tours are exclusive to conference delegates and their guests. All tour bookings must be paid in full by the nominated date prior to departure. CPD Cruises Pty Ltd trading as Education at Sea reserves the right to cancel or make changes to optional tours without notice. Tour prices are subject to change without notice. In the event the cruise ship is unable to dock or tender at the nominated port we will attempt to offer alternative tour arrangements. However, we can not guarantee full refund of tour costs. We recommend all attendees and their guests obtain travel insurance at the time of booking.
Pricing
Cabin Selection
Twin Share per person
Inside Cabin
from $1891 per person twin share –

Includes Unlimited Drinks Package, Gratuities &

Specialty Dining Package



Ocean View Cabin
from $2105 per person twin share–

Includes Unlimited Drinks Package, Gratuities &

Specialty Dining Package

Balcony Cabin 
from $2419 per person twin share –

Includes Unlimited Drinks Package, Gratuities &

Specialty Dining Package

Single Occupancy Studio 
from $2902 –

Includes Unlimited Drinks Package, Gratuities &

Specialty Dining Package

Conference Attendance Fee
$1090 per delegate
What's included in your Conference Registration?
An extensive Conference program based on current best practice information equating to 28 CPD Hours
Education content that meets the same exacting standards as anything offered in an Australian land-based program
Conference Presenters that are recognised experts in their field and are excited to be able to share their skill, knowledge, and passion with Conference Attendees
An online Conference library filled to the brim with educational content that allows you to create your own learning experience by completing pre-conference education activities
A Registration Reception including complimentary drinks where you can meet other Conference Attendees and network with Conference Convenors and Conference Presenter/s
Editable presentation-note handouts that can be downloaded to your device of choice or printed, whichever you choose
A Conference satchel that includes a notepad, pen, lanyard (this is important on a cruise ship to attach your room key which becomes your lifeline on a ship) and additional information to support a fantastic Conference experience
The opportunity to meet as a group in various open forums, in one of the many fabulous locations on the ship
A complimentary Farewell Drinks and Canapes Function held on the last night of the Conference to celebrate new friendships and information gained
A Conference Transcript that identifies each session held at the Conference including the session synopsis, session presenter, and CPD allocation
A Certificate of Completion identifying the CPD hours attached to the Conference Program for you to include in your CPD Evidence Portfolio
Prices include exclusive conference activities, selected cabin accommodation, meals, entertainment, gratuities, fees and taxes. Guest price includes all of the above with the exception of the seminar fee. Gratuities, fees and taxes are subject to change without notice. Norwegian Cruise Line has reserved the right to re-cost pricing in the event of significant currency fluctuations. A non refundable deposit of $300 pp is due at time of booking with the balance payable by 17th May 2022.
Ultimate Drinks Package – Enjoy a wide selection of soft drinks, beers, spirits, cocktails, wines by the glass and bottled or draft beer during your entire cruise.
Cancellation Penalties and Disclosure:
Cancellation policies vary by cruise line, itinerary and length of cruise. When reserving your stateroom, please review the policy applicable to this cruise with our staff. All deposits and seminar registration fee's are non refundable. CPD Cruises Pty Ltd trading as Education at Sea and the Nurses for Nurses Network will not be responsible for any financial loss due to cancellation from unforeseen circumstances. We strongly recommend you take out travel insurance at time of booking your cruise conference.
Register your interest in this CPD cruise today Please complete the form in this section to express your interest. We will revert within 48 hours with pricing and other details after confirming cabin availability with our cruise line partners.