The Legal Implications of Nursing Practice
South Pacific
Carnival Splendor | Departs Sydney
17 September – 25 September 2021
Download PDF
Explore the Key Legal Concepts that Impact Nursing Practice.
Outline
The Legal Implication of Nursing Practice
South Pacific – Departing Sydney
In this conference, we will explore the key legal concepts that impact Nursing practice and gain the knowledge and skill to make effective decisions for patient and staff safety with confidence.
Dr Pam Savage has a formidable reputation, as a Registered Nurse and Barrister, in her ability to translate the legal ramifications of health service delivery to the practical application in the Nursing setting.
Conference Learning Outcomes
Assess how the legal system influences the provision of health services and professional practice in Australia through health care legislation and common law.
Analyse aspects of health practice and policy from an ethical and legal standpoint
Discuss how various laws, professional standards, and legislative requirements are incorporated into daily Nursing practice.
Apply legal and professional standards to situations in order to make safe and effective decisions for safe practice.
---
Presenters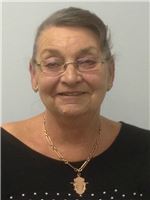 Dr Pam Savage, RN, Dip N (Lon), BA, MHPEd, Dip Law, EdDoc
Pam has an extensive background in clinical nursing, education, and remote area Nursing both in Australia and overseas.
As a Lawyer and Clinician, this background is brought to her role as adjunct Lecturer to undergraduate and postgraduate students as well as Aboriginal Health Workers.
Pam is a Barrister at Bar (NSW) and a published author and her book "Law for Student Nurses: applied principles" is now in its third edition.
Designing undergraduate and postgraduate law courses for nurses and community health workers has been a major focus of her work.  As a regular contributor to Nurses for Nurses network her blogs and webinars address issues of professional and legal governance that have relevance to nurses working in many environments.
---
The Venue:
This exceptional Conference is being held on the Carinval Splendor as we cruise the pristine blue seas of the South Pacific where sunshine and smiles meet. You can take a dip in the crystal-clear waters, be welcomed by the locals as you check out the markets and immerse yourself in village life, feel the white sand between your toes and just relax in this laid-back island paradise.
The Carinval Splendor has a dedicated conference venue where the conference will be held during the days we are at sea. Travel with your family and friends – while you are attending an exceptional Nursing Conference they can explore the ship and get involved in on board activities. Then each day after the conference sessions you can kick back and relax with them – what a great way to mix your need to keep up to date with best practice Nursing education and spend time with your family and friends in a spectacular location.
---
Disclaimer:
Sessions are correct at time of publication. Sessions are subject to change without notice due to circumstances beyond the control of the organisers. NFN and EAS reserves the right to alter charges, cancel, postpone, change or withdraw the product or service at any time.
Itinerary
Day and Location
Events
Day 1:
Departure: Sydney

Make sure you are up on deck to be a part of the "setting sail" festivities as we say farewell to Sydney

Evening: Enjoy a chance to mingle and have a drink with the other attendees at the Conference Registration.

Day 2: 18th September
At Sea

This is a full conference day including the following CPD sessions:

Do not Underestimate how much we already Know
What are the key areas of Law that can affect Nurses?
Why we need to Understand the Tort of Negligence
Applying Concepts of Negligence to real-world Experiences
Consent
Review and question session

Day 3: 19th September
At Sea

This is a full conference day including the following CPD sessions:

Fraudulent and criminal Nursing Actions
What are the legal, cultural requirements and Nursing Responsibilities after a Death?
Scope of Practice
Coronial Inquiries and Investigations
Professional Boundaries and Boundary Crossings
Review and question session 

Day 4: 20th September
Mare, New Caledonia

 

Wild by nature, the island's landscapes effortlessly combine the spectacle of steep cliffs and dense, dark forests with fine sand coves and impressive rocky headlands. Quite unlike anywhere else, the scenery provides visitors with the perfect opportunity to explore what makes Maré Island so unique.

Day 5: 21st September
Mystery Island

Mystery Island. A little secret gem off Vanuatu, in the South Pacific. Only reachable by cruise ship. If you've got a day to spend there, there is plenty to do.

Wander through the beach village markets and meet the friendly happy locals selling sarongs, postcards and other island trinkets. There's a large open-air braiding hut and various food and drink stands. You must try the freshly cooked lobster and banana pie!

Day 6: 22nd September
Noumea, New Caledonia

An understated and underappreciated cultural mixing pot, brimming with stunning views, rich food and a turbulent but fascinating history. 

The mix of both French and local Kanak culture, intermingled with aspects of Vietnamese and Indonesian influence, has created a unique travel experience in Nouméa and New Caledonia.

Day 7: 23rd September
At Sea

This is a full conference day including the following CPD sessions:

Legal Cases that challenge Nursing
Risk Management, Incident Reports and Defensive Documentation
Good Samaritan Law
The most common Nursing errors
Professional Malpractice, Professional Misconduct, Unsatisfactory Conduct
Review and question session

Day 8: 24th September

This is a full conference day including the following CPD sessions:

Dealing with Complaints
Behaviours that open the way for Tort Actions
Confusing Situations
Voluntary and Involuntary Admission
Oh no, not another Student to Supervise!
Bringing it all together with Final Questions

Evening: Enjoy this opportunity to mingle with the other attendees at the complimentary drinks and Conference Registration function.

Day 9: 25th September
Disembark in Sydney – Safe travels!
Please click here for the printable PDF.
For information relating to cabin pricing, bookings and travel requirements such as flights and travel insurance please complete the booking enquiry form or email info@traveldirectaustralia.com.au

Itinerary Disclosure:
Cruise Itinerary, Seminar topics and Seminar Education program are subject to change without notice.
Presenter Disclosure:
Education at Sea and The Nurses for Nurses Network makes every effort to ensure the advertised presenters deliver the program. However in the unlikely event a presenter is unavailable the Nurses for Nurses network reserves the right to use a suitably qualified substitute presenter.
Pricing
Cabin Selection
Twin Share per person
Inside Cabin
from $904

   

per person twin share  "Go Fare"
Ocean View Cabin
from $1399     per person twin share  "Go Fare"
Balcony Cabin
from $1599    per person twin share  "Go Fare"
Conference Attendance Fee
$990 per attendee
Nurses for Nurses
Membership details
Please click here
What's included in your Conference registration?
An extensive Conference program based on current best practice information equating to 24 CPD Hours
Education content that meets the same exacting standards as anything offered in an Australian land-based program
Conference Presenters that are recognised experts in their field and are excited to be able to share their skill, knowledge, and passion with Conference Attendees
An online Conference library filled to the brim with educational content that allows you to create your own learning experience by completing pre-conference education activities
A Registration Reception including complimentary drinks where you can meet other Conference Attendees and network with Conference Convenors and Conference Presenter/s
Editable presentation-note handouts that can be downloaded to your device of choice or printed, whichever you choose
A Conference satchel that includes a notepad, pen, lanyard (this is important on a cruise ship to attach your room key which becomes your lifeline on a ship) and additional information to support a fantastic Conference experience
The opportunity to meet as a group in various open forums, in one of the many fabulous locations on the ship
A complimentary Farewell Drinks and Canapes Function held on the last night of the Conference to celebrate new friendships and information gained
A Conference Transcript that identifies each session held at the Conference including the session synopsis, session presenter, and CPD allocation
A Certificate of Completion identifying the CPD hours attached to the Conference Program for you to include in your CPD Evidence Portfolio
Prices include exclusive conference activities, selected cabin accommodation, meals, entertainment, gratuities, fees and taxes. Guest price includes all of the above with the exception of the seminar fee. Gratuities, fees and taxes are subject to change without notice. P&O Cruise Lines has reserved the right to re-cost pricing in the event of significant currency fluctuations. A non refundable deposit of $300 pp is due at time of booking with the balance payable by 14th August 2019.
Cancellation Penalties and Disclosure:
Cancellation policies vary by cruise line, itinerary and length of cruise. When reserving your stateroom, please review the policy applicable to this cruise with our staff. All deposits and seminar registration fee's are non refundable. CPD Cruises Pty Ltd trading as Education at Sea and the Nurses for Nurses Network will not be responsible for any financial loss due to cancellation from unforeseen circumstances. We strongly recommend you take out travel insurance at time of booking your cruise conference.
Register your interest in this CPD cruise today
Please complete the form in this section to express your interest. We will revert within 48 hours with pricing and other details after confirming cabin availability with our cruise line partners.