Recognition and Clinical Assessment of the Deteriorating Patient
Papau New Guinea
P&O Pacific Aria – | Departing Brisbane
19 November – 29 November 2019
Download PDF
Developing knowledge on how to recognise and perform advanced clinical assessment on a patient who is deteriorating is an expectation of the evolving role of the Clinical Nurse.
Outline
Recognition and Clinical Assessment of the Deteriorating Patient
Papua New Guinea – Departing Brisbane
Developing knowledge on how to recognise and perform advanced clinical assessment on a patient who is deteriorating is an expectation of the evolving role of the Clinical Nurse.
In this Conference, we will explore the assessment of a patient with a variety of clinical disorders and conditions that include cardiac, respiratory, abdominal, and electrolyte imbalance. The teaching methodology will contain clinical scenarios that will assist the Nurse to recognise clinical deterioration and apply a critical thinking approach. The communication strategies to support patient assessment will also be investigated.
Assertion training is incorporated into the Conference content in recognition of this skill as a vital component of ensuring effective communication within the health care team.
Knowledge + Critical Thinking + Assertive Skills = Expert Nurse.
All three of these components will be explored in this conference framework.
In this Conference you will:
Explore the skills required to recognise and undertake clinical assessment of the deteriorating patient
Review a variety of clinical conditions relating to cardiac and respiratory disease, abdominal disorders, and electrolyte imbalance
Discover how to apply critical thinking via a scenario-based teaching approach
Gain assertiveness skills to enhance effective communication, and timely intervention
---
Presenters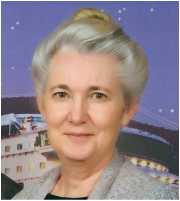 Anne Evans-Murray
Anne Evans-Murray, Registered Nurse; Registered Counsellor; Certificate 1V in Assessment and Workplace Training; Upgraded certificate 1V in Training and Assessment; Diploma of Counselling (Grief and Loss, Relationship Counselling); Bachelor of Health Science; Post Graduate Diploma in Education (Tertiary); Masters in Education (Curriculum Development); Graduate Certificate in Critical Care.
Anne has a passion for teaching which she does in an unpretentious way that ensures you will not only understand and retain what she presents,  but will enjoy this learning experience. She has extensive experience of over 26 years lecturing for Gold Coast Health District and Griffith University.
Currently, she is a guest lecturer at Bond University medical school. Anne is a frequent presenter at workshops, conferences & seminars throughout Australia & New Zealand on subjects such as high dependency nursing, cardiac arrhythmias & ECG interpretation, chest x-rays interpretation, clinical assessment of the deteriorating patient, assertion training and leadership. She conducts accredited advanced life support training for nurses, doctors and paramedics.
Anne has a passionate commitment to empower all clinical staff through increased awareness and knowledge of the critically ill patient's condition so that timely intervention is implemented, which will benefit patient outcomes.
She is the author of three books; "ECGs Simply",  "Interpretation of Chest X-rays Simply" and 'Uncomplicating Life, Simply'.  Her ECG book is a textbook sold in many universities in Australia.
---
The Venue:
This exceptional Conference is being held on the P&O Pacific Aria as we cruise the pristine blue seas of the South Pacific where sunshine and smiles meet. You can take a dip in the crystal-clear waters, be welcomed by the locals as you check out the markets and immerse yourself in village life, feel the white sand between your toes and just relax in this laid-back island paradise.
The P&O Pacific Aria has a dedicated conference venue where the conference will be held during the days we are at sea. Travel with your family and friends – while you are attending an exceptional Nursing Conference they can explore the ship and get involved in on board activities. Then each day after the conference sessions you can kick back and relax with them – what a great way to mix your need to keep up to date with best practice Nursing education and spend time with your family and friends in a spectacular location.
---
Disclaimer:
Sessions are correct at time of publication. Sessions are subject to change without notice due to circumstances beyond the control of the organisers. NFN and EAS reserves the right to alter charges, cancel, postpone, change or withdraw the product or service at any time.
Itinerary
Day and Location
Events
Day 1: Tues 19th Nov
Departure: Brisbane

Make sure you are up on deck to be a part of the "setting sail" festivities as we say farewell to Brisbane.

Evening: Enjoy a chance to mingle and have a drink with the other attendees at the Conference Registration.

Day 2: Wed 20th Nov
At Sea

Review of Normal Electrophysiology
Assessment of the patient with Atrial Fibrillation
Metabolic Syndrome
Cardiac Auscultation

Day 3: Thurs 21st Nov
At Sea

Assessment of Chest Pain
Takotsubo Syndrome and Others
Endocarditis

Day 4: Fri 22nd Nov
Conflict Islands

Today's stop gives you the opportunity to experience untouched natural beauty.

Don't be fooled by the name, this is paradise in the Coral Sea! The Conflict Islands are made up of 21 untouched islands in Papua New Guinea. With spectacular reefs, palm trees and deep blue seas, the Conflict Islands are home to an incredible array of marine wildlife.

Evening: Join us an open forum discussion.

Day 5: Sat 23rd Nov
Kitava

Blessed with natural beauty but plagued with an unlucky past – has literally risen from the ashes.

Evening: Join us for a coffee, while Anne takes this opportunity to discuss her latest book and the experience that led her to put pen to paper. You can purchase a signed copy of the book at this session.

Day 6: Sun 24th Nov
Rabaul

Optional Hospital Tour

Join us for an informal discussion about our hospital tour

Day 7: Mon 25th Nov
Kiriwina Island

Spend the day exploring this stunning port of call.

Located in Papua New Guinea's Milne Bay Province, Kiriwina is the largest and by far the most populous of the Trobriand Islands, and home to one of the most colourful and fascinating cultures on earth.

Evening: Join us an open forum discussion.

Day 8 : Tues 26th Nov
Alotau

Optional Hospital Tour

The Capital of Papua New Guinea's Milne Bay Province, Alotau is steeped in history, rich in culture and blessed with natural beauty. Join us on a tour of the local hospital where will tour the facility with our Nursing colleagues and discuss the delivery of Nursing services reviewing the similarities and differences – this is an opportunity to learn from each other.

Day 9: Wed 27th Nov
At Sea

A Day Celebrating the Art and Skill of Communication – The Assertive Nurse

Recognition of the Work-place Bully and Managing Difficult Situations
Management of Difficult Situations

Day 10: Thurs 28th Nov
At Sea

linical Assessment of Respiratory, Abdominal, and Other Conditions

Recognition of Deterioration of a Patient with a Pericardial Effusion and Cardiac Tamponade
Respiratory Assessment
Electrolyte Imbalance and Others
Abdominal Assessment
Clinical Scenarios and Summary of Content
Legal Implications for Nursing Practice in the Deteriorating Patient
Open Q&A Forum presented by our Conference Presenter Panel
Evening: Farewell Drinks and Canapes party

Day 11: Fri 29th Nov
At Sea
Arrive in Brisbane and disembark – safe travels!
 
 
Please click here for the printable PDF.
For information relating to cabin pricing, bookings and travel requirements such as flights and travel insurance please complete the booking enquiry form or email info@traveldirectaustralia.com.au

Itinerary Disclosure:
Cruise Itinerary, Seminar topics and Seminar Education program are subject to change without notice.
Presenter Disclosure:
Education at Sea and The Nurses for Nurses Network makes every effort to ensure the advertised presenters deliver the program. However in the unlikely event a presenter is unavailable the Nurses for Nurses network reserves the right to use a suitably qualified substitute presenter.
Optional Tours

Alotau
PRICE: $240
• Date: Friday 22nd November
• Departure Time: TBA
• Duration: 7 hours approx.
• Meeting time and area to be advised on board.
We are proud to announce this tour is co-ordinated by Reeftours, which was founded by 20 year old Milne Bay local Shanniah Loih as a way of supporting her village.
. Learn about Health Care Delivery in PNG and meet local Nursing Colleagues during our escorted visit to Alotau Hospital
. Step back 50 years as we visit the local primary school. No electricity, water, fans or computers.
· Visit Battle of Milne Bay War Memorial and Milne Bay Look out
. Spend the afternoon at the village Shanniah grew up in. This is real PNG. We will experience traditional native dancing and a talk
from the Local Chief
. Enjoy a traditional lunch
. The tour will conclude at the Alotau International Hotel where you can enjoy a cold drink or local beer overlooking the bay,
before a short walk back the ship. *(Drinks not included)
Important notes:
This tour will include walking on uneven surfaces and trails. The temperature can be extremely humid. We recommend wearing appropriate clothing, footwear, hat, sunglasses and sun protection.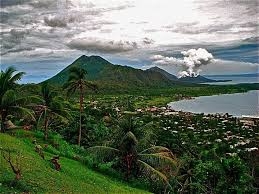 Rabaul
Price $190
• Date: Sunday 24th November
• Departure Time: TBA
• Duration: 7 hours approx.
• Meeting time and area to be advised on board.


. Learn about Health Care Delivery in PNG and meet Nursing colleagues during an escorted visit of Nonga Hospital
. Visit Rabaul Volcano Observatory where PNG"s 14 active volcanoes are monitored.
· Get up close to Mt Tavurvur Volcano. This is one of the most dangerous and active volcanoes in the region.
. View the boiling and bubbling Rabaul Hot Springs
. Rabaul old airport
. Rabaul Historical Museum
. Yamamoto Bunker
. Enjoy a buffet lunch at Rabaul Hotel
Important notes:
This tour will include walking on uneven surfaces and trails. The temperature can be extremely humid. We recommend wearing appropriate clothing, footwear, hat, sunglasses and sun protection.
---
Education at Sea tours are exclusive to seminar delegates and their guests. Tour participation numbers are limited. Tours are booked through Travel Direct Australia and will not appear on your ship itinerary.
Optional Shore Tour Disclosure:
Optional tours are exclusive to conference delegates and their guests. All tour bookings must be paid in full by the nominated date prior to departure. CPD Cruises Pty Ltd trading as Education at Sea reserves the right to cancel or make changes to optional tours without notice. Tour prices are subject to change without notice. In the event the cruise ship is unable to dock or tender at the nominated port we will attempt to offer alternative tour arrangements. However, we can not guarantee full refund of tour costs. We recommend all attendees and their guests obtain travel insurance at the time of booking.
Pricing
Cabin Selection
Twin Share per person
Inside Cabin
from $1648

      

per person twin share  "Go Fare"
Ocean View Cabin
from $1950      per person twin share  "Go Fare"
Balcony Cabin
from $2596      per person twin share  "Go Fare"
Conference Attendance Fee
$890 per attendee
Nurses for Nurses
Membership details
Please click here
What's included in your Conference registration?
An extensive Conference program based on current best practice information equating to 24 CPD Hours
Education content that meets the same exacting standards as anything offered in an Australian land-based program
Conference Presenters that are recognised experts in their field and are excited to be able to share their skill, knowledge, and passion with Conference Attendees
An online Conference library filled to the brim with educational content that allows you to create your own learning experience by completing pre-conference education activities
A Registration Reception including complimentary drinks where you can meet other Conference Attendees and network with Conference Convenors and Conference Presenter/s
Editable presentation-note handouts that can be downloaded to your device of choice or printed, whichever you choose
A Conference satchel that includes a notepad, pen, lanyard (this is important on a cruise ship to attach your room key which becomes your lifeline on a ship) and additional information to support a fantastic Conference experience
The opportunity to meet as a group in various open forums, in one of the many fabulous locations on the ship
A complimentary Farewell Drinks and Canapes Function held on the last night of the Conference to celebrate new friendships and information gained
A Conference Transcript that identifies each session held at the Conference including the session synopsis, session presenter, and CPD allocation
A Certificate of Completion identifying the CPD hours attached to the Conference Program for you to include in your CPD Evidence Portfolio
Prices include exclusive conference activities, selected cabin accommodation, meals, entertainment, gratuities, fees and taxes. Guest price includes all of the above with the exception of the seminar fee. Gratuities, fees and taxes are subject to change without notice. P&O Cruise Lines has reserved the right to re-cost pricing in the event of significant currency fluctuations. A non refundable deposit of $300 pp is due at time of booking with the balance payable by 14th August 2019.
Cancellation Penalties and Disclosure:
Cancellation policies vary by cruise line, itinerary and length of cruise. When reserving your stateroom, please review the policy applicable to this cruise with our staff. All deposits and seminar registration fee's are non refundable. CPD Cruises Pty Ltd trading as Education at Sea and the Nurses for Nurses Network will not be responsible for any financial loss due to cancellation from unforeseen circumstances. We strongly recommend you take out travel insurance at time of booking your cruise conference.
Register your interest in this CPD cruise today
Please complete the form in this section to express your interest. We will revert within 48 hours with pricing and other details after confirming cabin availability with our cruise line partners.