Outline
One of the key opportunities identified by the Royal Commission into the aged care sector is the importance of good management necessary to consistently meet the requirements of the quality and safety standards.
This Conference aims to provide you with knowledge and skill in critical areas of management in the aged care sector and the ongoing opportunity to continue your learning with our bespoke aged care managers course.
Workshop Objectives:
Understanding of what it means to be a manager in aged care and how to use your position to enhance the aged persons experience of the service.
Investigate the concepts of leadership, communication, performance management, clinical governance, and succession planning to enhance your performance and the performance of your team.
Explore the current funding models for aged care and review key accounting strategies – from profit and loss analysis to preventing fraud to maximise the dollars available for actual service delivery.
Review the Aged Care Quality Standards and the role of management in staff's ability to delivery of same.
Elizabeth has been involved in education for over 30 years. Her experience includes teaching primary secondary, adult literacy, tutoring, executive professional development, coaching and developing high performing teams.
Over the last 10+ years, Elizabeth has focused on developing individual and teams across the health sector to achieve their potential through exploring the benefits of diversity in thinking preferences, managing for mutual outcomes and challenging the status quo.
Previous roles as a manager highlighted that too often staff are not engaged in the business and have significant misconceptions about the challenges facing the organisation. Communication to employees, particularly around change, is regularly not clearly articulated to those responsible for implementing the change – with resulting frustrations for both management and staff.
​Armed with the firm conviction that workplace training should always be directly linked to the organisation's objectives, Elizabeth strives to develop and present quality, relevant and entertaining training with a clear focus on increasing capability, effectiveness and sustainability.
Pam is a Registered Nurse with a BA Social Welfare and a Graduate Diploma in Health Services Management. Over her career, she has been involved with a wide range of State and National Committees and Reference Groups representing industry views and interests.
Pam has been working at PBC – Pam Bridges Consulting – for the past six years where she has undertaken a wide range of tasks including Nurse Adviser, Expert Witness tasks for the Coroner, Complaint investigations, Gap audits and more.  This work has been carried out in both the residential and home care sectors.
Pam has held the position of President of Nurses in Management (NIMAC) for the past 20 + years. 2020 is the final year for this organisation where she will head up a study tour to China.
Sue Walker
Sue Walker, R.N. Bach Nursing (Admin), M.P.H.C. (Palliative Care), M.A.C.N., is the Director and co-founder of the Nurses for Nurses Network and the Nursing CPD Institute. As a Nurse Education Consultant Sue is a member of the Education Governance Committee of the Institute as well as a key contributor to the online education platform Continuing Professional Development library.
As a Registered Nurse Sue holds Degrees in Nursing and Health Administration, a Master's Degree in Primary Health Care majoring in Palliative Care, as well as a number of certificate courses in Psychiatry of Ageing, Gerontology, Chemotherapy Administration, Training and Assessment, and is also an Accredited Mental Health First Aid Trainer.
Sue has extensive experience both as a clinician, educator, and senior manager in the acute, aged care, community, and palliative care settings. Sue is passionate about making a difference to the way in which people experience the health care system.
"Healthcare should be delivered by competent, knowledgeable individuals to ensure the best possible experience for the recipient of that care. Nursing is a fabulous profession – the backbone of the healthcare system, it is the knowledge and skill of the individual Nurse that will have the greatest influence on the happiness and health outcomes of each and every client."
---
Voyager of the Seas
Sailings onboard Voyager of the Seas® are one of the very best ways to embark on a culture discovery holiday. Just unpack once, and roam more new shores, with plenty of world-class dining, entertainment and nightlife on deck in between.
---
The Online Library:
The Library has been created so that you have access to some of the Conference content prior to our sail date. The documents, including self-directed activities and webinars, from our Conference Presenter, are provided so that you can create your own conference experience and access information and sessions of interest prior to the commencement of the Conference program. The first session in Module One should be viewed prior to the commencement of the Conference as it will provide you with the necessary knowledge to support your learning in the other modules presented at the Conference.
---
Disclaimer: Sessions are correct at time of publication. Sessions are subject to change without notice due to circumstances beyond the control of the organisers. NFN and EAS reserves the right to alter charges, cancel, postpone, change or withdraw the product or service at any time.
Itinerary
Day and Location
Events
Day 1: 3rd April
Departure: Sydney

Make sure you are up on deck to be a part of the "setting sail" festivities as we say farewell to Sydney.

Evening: Enjoy this opportunity to mingle with the other attendees at the complimentary drinks and Conference Registration function.

Day 2: 4th April
At Sea – 6 CPD Hours

Sessions presented today:

Managing Money Workshop
Managing People Workshop

Day 3: 5th April
At Sea – 6 CPD Hours

Sessions presented today:

Managing Governance – Clinical
Managing Self

Day 4:  6th April
Noumea, New Caledonia

.An understated and underappreciated cultural melting pot, brimming with stunning views, rich food and a turbulent but fascinating history. 

The mix of both French and local Kanak culture, intermingled with aspects of Vietnamese and Indonesian influence, has created a unique travel experience in Nouméa and New Caledonia.

Day 5: 7th April
Port Vila, Vanuatu

Port Vila is the harborside capital and main hub of Vanuatu, on Efate island. Its small downtown is home to colorful market stalls selling produce and local handicrafts.  The town is a base for diving and trips to Mele Cascades, a multi-tiered waterfall with rock pools in a rainforest.
Day 6: 8th April
Mystery Island, Vanuatu

Mystery Island. A little secret gem off Vanuatu, in the South Pacific. Only reachable by cruise ship. If you've got a day to spend there, there is plenty to do.

Wander through the beach village markets and meet the friendly happy locals selling sarongs, postcards and other island trinkets. There's a large open-air braiding hut and various food and drink stands. You must try the freshly cooked lobster and banana pie!

Day 7: 9th April
Lifou, New Caledonia

With its long, white sandy beaches and cliffs bathed in beautiful crystalline water, Lifou, New Caledonia offers no shortage of spectacular diving spots and hiking paths. The island's varied landscapes are echoed by the nature of its inhabitants. Open and friendly, they offer visitors a warm welcome.

Day 8: 10th April
At Sea – 6 CPD Hours

Sessions presented today:

Managing Governance – Organisational
Managing Money

Day 9 : 11th April
At Sea – 6 CPD Hours

Sessions presented today:

Managing People
Managing Self

Evening: Enjoy this opportunity to mingle with the other attendees at the complimentary drinks and canapes farewell function.

Day 10 : 12th April
Disembark Sydney 

Please Note:
We have created an exclusive online Conference library website for our attendees to access prior to the commencement of the Conference. The online library is provided to you so that you can create your own Conference experience and access information and sessions of interest prior to the commencement of the Conference program.
Library Content Includes:
Recorded webinars
Self-directed learning activities and
Other supporting documents for the face to face presentations
This page will be available to you as an attendee from 4 weeks before we set sail and for 2 weeks post the Conference, should you want to refresh your knowledge.
For information relating to the education component of the event please contact the Nurses for Nurses Network on 07 4151 3884 or email info@nursesfornurses.com.au.
For information relating to the cruise, accommodation, bookings or payment plans please complete form below.
For information relating to cabin pricing, bookings and travel requirements such as flights and travel insurance please complete the booking enquiry box or email info@traveldirectaustralia.com.au

Itinerary Disclosure:
Cruise Itinerary, Seminar topics and Seminar Education program are subject to change without notice.
Presenter Disclosure:
Education at Sea and the Nurses for Nurses Network makes every effort to ensure the advertised presenters deliver the program. However in the unlikely event a presenter is unavailable we reserve the right to use a suitably qualified substitute presenter.
Optional Tours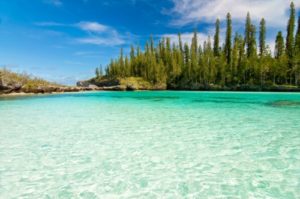 TBA
Pricing
Cabin Selection
Twin Share per person
Inside Cabin
from $1202   

 

Ocean View Cabin
from $1436  
Balcony Cabin
from $1692
Conference Attendance Fee
$990
Nurses for Nurses Membership details
Please click here

WHAT'S INCLUDED
An extensive Conference program based on current best practice
Education content that meets the same exacting standards as anything offered in an Australian land-based program
Conference Presenters that are recognised experts in their field and are excited to be able to share their skill, knowledge, and passion with Conference Attendees
An online Conference library filled to the brim with educational content that allows you to create your own learning experience by completing pre-conference education activities
A Registration Reception including complimentary drinks where you can meet other Conference Attendees and network with Conference Conveners and Conference Presenter/s
Editable electronic note pages that can be downloaded to your device of choice
A Conference satchel that includes a notepad, pen, lanyard (this is important on a cruise ship to attach your room key which becomes your lifeline on a ship) and additional information to support a fantastic Conference experience
The opportunity to meet as a group in various Conference open forums, in one of the many fabulous locations on the ship
A complimentary Farewell Drinks and Canapes Function held on the last night of the Conference to celebrate new friendships and information gained
There will be an opportunity to attend a number of open forum networking sessions and a group dinner. Details will be advised on board.
A Conference Transcript that identifies each session held at the Conference including the session synopsis, session presenter, and CPD allocation
A Certificate of Completion identifying the CPD hours attached to the Conference Program for you to include in your CPD Evidence Portfolio
A dedicated Conference cruise desk open daily to address any questions and provide information as required
Disclaimer:  The opinions and statements of facts expressed in the Papers in these proceedings are those of the Authors and do not necessarily represent those of the Nurses for Nurses Network (NfNN), the editors, the organising committee or the supporters of this conference. No responsibility can be accepted by the organisers for errors or omissions in the individual papers. Sessions are correct at time of publication. Sessions are subject to change without notice due to circumstances beyond the control of the organisers. NfNN reserves the right to alter charges, cancel, postpone, change or withdraw the product or service at any time. 
Prices include exclusive conference activities, selected cabin accommodation, meals, entertainment, gratuities, fees and taxes. Guest price includes all of the above with the exception of the seminar fee. Gratuities, fees and taxes are subject to change without notice. A non refundable deposit of $300 pp is due at time of booking with the balance payable by 10TH January 2021
Cancellation Penalties and Disclosure:
Cancellation policies vary by cruise line, itinerary and length of cruise. When reserving your stateroom, please review the policy applicable to this cruise with our staff. All deposits and seminar registration fee's are non refundable. CPD Cruises Pty Ltd trading as Education at Sea and the Nurses for Nurses Network will not be responsible for any financial loss due to cancellation from unforeseen circumstances. We strongly recommend you take out travel insurance at time of booking your cruise conference.
Register your interest in this CPD cruise today Please complete the form in this section to express your interest. We will revert within 48 hours with pricing and other details after confirming cabin availability with our cruise line partners.