Midwives on Board May 2022
Alaska
Norwegian Bliss | Departs Seattle
21 May – 29 May 2022
The Amazing Inside Passage and Dawes Glacier
Outline
Midwives on Board! 2022
Alaska – Departing Seattle
Back by popular demand, the four "Professors of Midwifery" return, bringing their unique compilation of thought provoking perspectives on midwifery and early parenting. The innovative education program will take participants beyond routine professional development and challenge all to explore their own contributions to maternity care and early parenting, while also promising fun and interactive activities. Calling all midwives and nurses who are keen to take on new perspectives and (re)ignite their passion for engaging with pregnant women, new mothers and their families. Key Topics to include:
Lectures, interactive workshops and films, to include:
-Maternal anaemia: interpretation, treatment and consequences for infants
– Understanding and promoting infant attachment 
– Breastfeeding update
– Understanding Trauma Informed Practice  
– Current debates and evidence around induction of labour 
– Hot topics and latest research in intrapartum care  
– Maternal deaths in Australia: lessons for practice  
– Socio-cultural influences on birth and new motherhood
– New graduate midwives' experiences: workforce implications  
– Promoting positive experiences for women undergoing caesarean operation 
– Communication with pregnant women and new mothers  
– Collaboration in a culture of increasing medicalisation
– Transgender parenting experiences
– Setting individual professional development goals   
– Childbirth in Alaska, the USA and Canada: take home resource pack
Join us in this opportunity to learn, while making friends and enjoying the delights of new horizons in beautiful Alaska.
---
Presenters – TBA
---
The Cruise Ship
Norwegian Bliss features a revolutionary Observation Lounge for you to soak in every stunning moment, from bald eagles soaring over glaciers to dolphins splashing through warm turquoise waters. It was built in 2018 and is designed for improved energy efficiency to meet Alaska's environmental regulations with a capacity of 4,004 guests.
Accommodation
The Haven – Hidden at the top of the ship, The Haven features our most luxurious, well-appointed accommodation as well as 24-hour butler service, concierge service and private sundeck.
Club Balcony Suite – Sublime, spacious suites ideal for the two of you or the whole family. Savour luxurious touches and breathtaking, private views.
The Haven Spa Suite – Pampering begins here. The Haven Spa Suite, Spa Mini-Suite and Spa Balcony provide a more pampering spa experience at sea with easy access to the Spa and Fitness Centre. Complimentary access to the Thermal Suite can be enjoyed during regular business hours.
Balcony Room – See the world like never before. Floor-to-ceiling glass doors open to your very own private balcony. Stylish and sophisticated appointments enhance these modern rooms.
Oceanview – Experience comfort all around you. These stylish staterooms feature fine appointments and clear ocean views.
Inside – Relax in lively style and smart sophistication. Our modern inside staterooms are highlighted with appointments like a TV, sitting area and more.
Studio – Specifically designed and priced for solo travellers, our Studios feature a full-size bed, separate bath area and access to the private Studio Lounge – no single supplement required.
Dining Options
Serving a wide variety of culinary delights to please every palate, the complimentary dining options include three main dining rooms, a help-yourself buffet and a variety of casual cafés, grills and on-the-go choices. Plus, the Main Dining Rooms offer a menu that changes daily, Chef's Signature Dishes and carefully selected wine recommendations, guaranteeing a different culinary adventure with every visit.
Speciality Dining has 12 fantastic options. What's best way to enjoy freshly smoked Texas barbeque at Q? Splitting a rack of ribs with friends, both old and new. Make your holiday even sweeter with rich chocolate delights from Coco's and then raise a glass of craft beer to toast unforgettable nights at The District.
Enjoy Fabulous On Board Entertainment
Interested in a little excitement? Burn rubber at the racetrack and then challenge your friends or family to some friendly competition on the Aqua Racer. Dare to whoosh over the side of the ship on Ocean Loops before dodging lasers during an exhilarating game of laser tag. Top off all your victories by hitting the jackpot in the Bliss Casino – where an electric atmosphere buzzes late into the night.
---
The Program:
The program content is provided by expert Nurse Educators with extensive clinical and education experience. The education content provided in this program meets the same exacting standards as anything offered in an Australian land-based program.
No matter what conference you attend you always need accommodation, a cruise ship provides a great all-inclusive* accommodation option to enhance your Conference experience.
Education at Sea combines quality education with fabulous travel adventures. We have taken a holistic approach to Nursing Continuing Professional Development (CPD) to ensure you get the most out of your education-travel experience.
The Online Library:
The Library has been created so that you have access to some of the Conference content prior to our sail date. The documents, including self-directed activities and webinars, from our Conference Presenter, are provided so that you can create your own conference experience and access information and sessions of interest prior to the commencement of the Conference program.
---
Disclaimer:
The opinions and statements of facts expressed in the Papers in these proceedings are those of the Authors and do not necessarily represent those of Education at Sea, the editors, the organising committee or the supporters of this conference. No responsibility can be accepted by the organisers for errors or omissions in the individual papers. Sessions are correct at time of publication. Sessions are subject to change without notice due to circumstances beyond the control of the organisers. Education at Sea reserve the right to alter charges, cancel, postpone, change or withdraw the product or service at any time.
Itinerary
Day and Location
Events
Day 1: Saturday 21st May
Departure: Seattle, Washington
17.00 – 18.00  Cocktail Party & Welcome Reception
Day 2: Sunday 22nd May
At Sea
Full Conference Day
Day 3: Monday 23rd May
Icy Straight Point 13.00 – 22.00

Morning Conference Sessions

Icy Strait Point, Alaska, is unique in that it is the only privately owned cruise destination in the state – owned and operated by the Huna Totem Corporation. Approximately 1,350 Alaska Natives with aboriginal ties to the nearby village of Hoonah and the Glacier Bay area make up the Huna Totem Corporation. Many of these Natives are members of the Tlingit people

Day 4: Tuesday 24th May

Glacier Bay (cruising)

Sail to Glacier Bay National Park and Preserve, a United Nations World Heritage Site. Comprised of 3.3 million acres of natural wonders, it is home to magnificent glaciers, snow-capped mountains and abundant birds and wildlife. Take an Alaska cruise to experience the magnificent glaciers and wildlife at the Glacier Bay National Park and Preserve.  

Day 5: Wednesday 25th May

Juneau 07.00 – 15.00

Juneau has been called "Alaska's peak experience," certainly due in part to its unparalleled glacier viewing from such places as Tracy Arm Fjord, the Juneau Icefields and Glacier Bay National Park. Kayak up one of the area's many protected waterways, go flightseeing, tour historic downtown or try your hand at panning for gold.

This 31-mile fjord with Sheer granite walls is why visitors come to Alaska. Plunging waterfalls. Spruce and hemlock trees clinging to the steep sides. It is the definition of pristine. Look for "bergy bits," floating chunks of glacial ice, some looking more like sculptures, some with resting seals on top. Keep an eye open for bears, mountain goats and whales

Day 6: Thursday 26th May
Ketchikan 06.30 – 13.00

Ketchikan is an Alaskan city facing the Inside Passage, a popular cruise route along the state's southeastern coast. It's known for its many Native American totem poles, on display throughout town. Nearby Misty Fiords National Monument is a glacier-carved wilderness featuring snowcapped mountains, waterfalls and salmon spawning streams. It's also home to rich wildlife including black bears, wolves and bald eagles.

Day 7: Friday 27th May
Victoria, Canada 19.00 – 23.49

Full Day Conference

Roam the spacious lawns of stunning Butchart Gardens with its exotic flora, unusual topiary and exquisite fountains. Explore historic Bastion Square, the treasures of Chinatown and the many sights and sounds to be found along the boardwalk of the Inner Harbour.

Day 8: Saturday 28th  May
Seattle, Washington
07.00  Disembark
 
 
For information relating to cabin pricing, bookings and travel requirements such as flights and travel insurance please complete the booking enquiry form or email enquiries@educationatsea.com.au
Itinerary Disclosure:
Cruise Itinerary, Seminar topics and Seminar Education program are subject to change without notice.
Presenter Disclosure:
Education at Sea makes every effort to ensure the advertised presenters deliver the program. However in the unlikely event a presenter is unavailable Education at Sea reserves the right to use a suitably qualified substitute presenter.
Optional Tours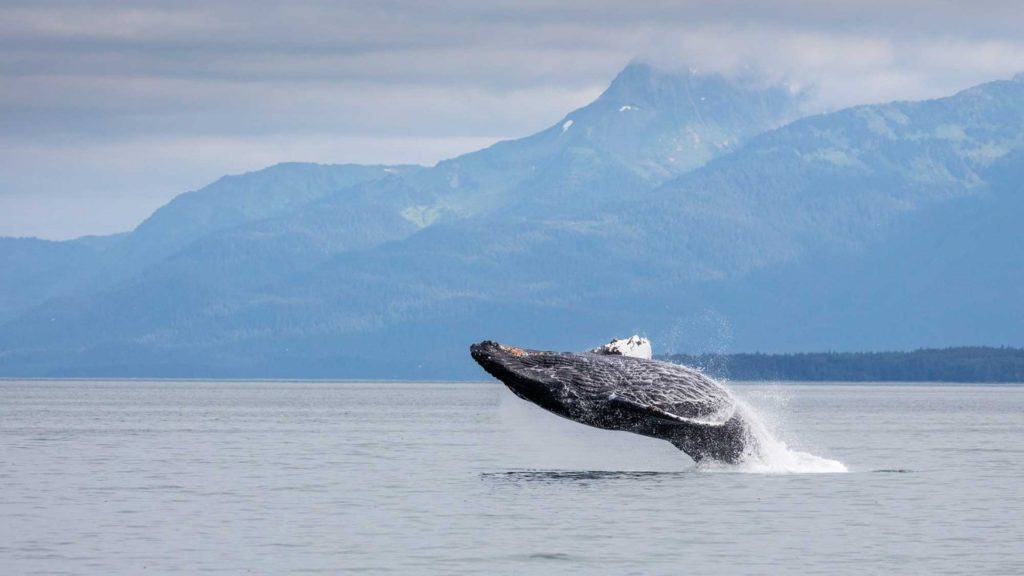 Juneau
Whale Watching, Mendenhall Glacier & Salmon Bake
Price: AUS$305
Cruising through Stephens Passage looking for Humpback Whales on a private catamaran
Learn about the local wildlife including killer whales, sea lions, porpoises, seals and bald eagles
Lunch at Gold Creek where we will enjoy a fresh-grilled wild Alaskan Salmon bake
Visit Mendenhall Glacier Park
Important notes:
This tour will include walking on uneven surfaces and trails. We recommend wearing appropriate clothing, footwear, hat, sunglasses and sun protection.
Icy Straight Point
Bear Watching and Wildlife Tour
Price $180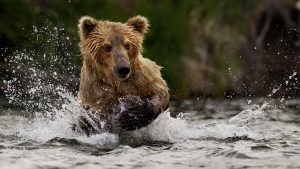 Your journey out to the Spasski River is a tour in itself with your local guide narrating as you travel through the Tlingit village of Hoonah and through the forests and muskegs of Chichagof Island.
You'll want to keep an eye out for bald eagles, woodpeckers, Sitka black-tailed deer and the Alaska coastal bear. When you arrive at the river, your guide will lead you on "the trail of the bear," a boardwalk that follows in the footsteps of the island's largest inhabitant, as well as other wildlife that have used this area for thousands of years to access the bounty of the river and surrounding valley.
Important notes:
This tour will include walking on uneven surfaces and trails. We recommend wearing appropriate clothing, footwear, hat, sunglasses and sun protection.
---
Education at Sea tours are exclusive to seminar delegates and their guests. Tour participation numbers are limited. Tours are booked through Travel Direct/Education at Sea and will not appear on your ship itinerary.
Optional Shore Tour Disclosure: Optional tours are exclusive to conference delegates and their guests. All tour bookings must be paid in full by the nominated date prior to departure. CPD Cruises Pty Ltd trading as Education at Sea reserves the right to cancel or make changes to optional tours without notice. Tour prices are subject to change without notice. In the event the cruise ship is unable to dock or tender at the nominated port we will attempt to offer alternative tour arrangements. However, we can not guarantee full refund of tour costs. We recommend all attendees and their guests obtain travel insurance at the time of booking.
Pricing
Cabin Selection
Twin Share per person
Inside Cabin

from $2265 per person twin share  Includes Unlimited Drinks Package

                                                          Includes Specialty Dining Package
                                                          Includes Gratuities 

                                                                                                    

Ocean View Cabin

from $3219 per person twin share  Includes Unlimited Drinks Package  
                                                            Includes Specialty Dining Package
                                                            Includes Gratuities

Balcony Cabin
from $3650 per person twin share  Includes Unlimited Drinks Package  
                                                            Includes Specialty Dining Package
                                                            Includes Gratuities
Single Occupancy Studio
from $3328                                 

Includes Unlimited Drinks Package


                                                             

Includes Gratuities

Conference Attendance Fee
$940
Prices are subject to change & availability and include selected cabin accommodation, meals, entertainment, gratuities, fees and taxes. Gratuities, fees and taxes are subject to change without notice. Norwegian (NCL) Cruise Lines has reserved the right to re-cost pricing in the event of significant currency fluctuations. A non refundable deposit of $300 per person is due at time of booking with the final balance payable by 2nd January 2022. Air fares and Travel Insurance are available at an extra cost.
Cancellation Penalties and Disclosure:
Cancellation policies vary by cruise line, itinerary and length of cruise. When reserving your stateroom, please review the policy applicable to this cruise with our staff. All deposits and seminar registration fee's are non refundable. CPD Cruises Pty Ltd trading as Education at Sea  will not be responsible for any financial loss due to cancellation from unforeseen circumstances. We strongly recommend you take out travel insurance at time of booking your cruise conference.
Register your interest in this CPD cruise today
Please complete the form in this section to express your interest. We will revert within 48 hours with pricing and other details after confirming cabin availability with our cruise line partners.