Keeping Afloat in Perioperative Nursing
South Pacific
Carnival Splendor | Departing Sydney
3 July – 11 July 2020
Download PDF
Perioperative Nursing is a wonderful dynamic and challenging Nursing speciality.
Perioperative Nursing is a wonderful dynamic and challenging Nursing speciality.
Outline
Keeping Afloat in Perioperative Nursing
Perioperative Nursing is a wonderful dynamic and challenging Nursing speciality. It is a team sport where medical, nursing and ancillary staff are thrust together in a team environment. When this works well it is a masterpiece to behold, however when personalities and unforeseen circumstances arise, it can be fraught with difficulties.
This conference is designed to look at evidence-based literature and a deeper understanding of the perioperative environment.
We will explore some of the possible emergency situations perioperative Nurses may face, and, provide knowledge to perform during these emergencies with confidence skill and know-how to deliver safer patient care.
Perioperative Nursing is not always taught in the undergraduate curricula thus the importance of post registration education in this specialty area cannot be overestimated. This Conference will suit both novice and experienced Perioperative Nurses.

LEARNING OUTCOMES
To explore and more deeply understand the perioperative environment and how this may impact on adverse events,
To provide evidence-based information about perioperative incidents from a case history perspective, and explore how we can prepare and prevent these occurrences,
To discuss and understand the physiology and treatment of some perioperative emergency situations
To come away feeling educated, empowered and realising that perioperative nurses are brilliant!
The venue for the Conference is the Carnival Splendor, a most fabulous Conference venue where you can explore key destinations throughout the South Pacific outside the Conference program hours.
---
Presenters

Dr Paula Foran
Dr Paula Foran has a Graduate Diploma in Adult Education & Training awarded from the University of Melbourne, a Certificate IV in Workplace Assessment & Training, a Master Degree in professional education and training and has received her PhD for her doctoral thesis, "The Value of Guided Operating Theatre Experience for Undergraduate Nurses", undertaken at Deakin University.
Paula has a number of publications and book chapters to her credit, & has been a guest speaker, and presented Keynote presentations at National & International Conferences. Paula has been awarded the 'Most Popular Presenter' for her keynote address at the International Collaboration of Perianaesthesia Nurses (ICPAN) and the ICPAN conference in Cancun, Mexico.
Paula was recently awarded the 'Best Oral Presentation' award at the European Operating Room Nurses (EORNA) conference in The Hauge.
Paula is currently a unit co-ordinator of two master level subjects with The University of Tasmania; is a senior lecturer for Critical Care Education Services, the National Education Officer for the Australian College of Operating Room Nurses (ACORN); has been the 'Chief Examiner' for Perianaesthesia nursing in Australia until 2018 with the Australian College of Perianaesthesia Nurses.
She is a delightfully relaxed and humorous presenter.

Mark Aitken
Mark Aitken is the Consultant and Stakeholder Engagement Manager at Nurse & Midwife Support (NM Support) and has been a proud Registered Nurse for 30 years.
Mark meets with nurses, midwives and nursing and midwifery students across the country to spread the message about the service and listen to what you think should happen next.
Mark has worked in many and varied areas of nursing and midwifery, including general surgical and medical units, critical care, sexual and reproductive health, education, research, project management, maternity services and residential, community and speciality aged care services.
Most recently he has held senior leadership positions within the aged care and health care industry.
Mark is passionate about the nursing and midwifery professions, supporting and mentoring students to ensure they can love the job as much as he does.
The Program:
The program content is provided by expert Nurse Educators with extensive clinical and education experience. The education content provided in this program meets the same exacting standards as anything offered in an Australian land-based program.
No matter what conference you attend you always need accommodation a cruise ship provides a great all-inclusive* accommodation option to enhance your Conference experience.
The Nurses for Nurses Network combines great education with fabulous travel adventures. We have taken a holistic approach to Nursing Continuing Professional Development (CPD) to ensure you get the most out of your education-travel experience.

The Online Library:
The Library has been created so that you have access to some of the Conference content prior to our sail date. The documents, including self-directed activities and webinars, from our Conference Presenter, are provided so that you can create your own conference experience and access information and sessions of interest prior to the commencement of the Conference program.
---
Disclaimer: Sessions are correct at time of publication. Sessions are subject to change without notice due to circumstances beyond the control of the organisers. NFN and EAS reserves the right to alter charges, cancel, postpone, change or withdraw the product or service at any time.
Itinerary
Day and Location
Events
Day 1: Friday 3rd July
Departure: Sydney

Make sure you are up on deck to be a part of the "setting sail" festivities as we say farewell to Sydney.

Evening: Enjoy this opportunity to mingle with the other attendees at the complimentary drinks and Conference Registration function.

Plenary Address : Mark Aitken

Day 2: Saturday 4th July
At Sea

Conference Day, topics covered today

Professionalism in the perioperative environment
Leadership in the operating suite
Human Factors and situational awareness
Perioperative Fatigue

Day 3: Sunday 5th July
At Sea

Conference Day, topics include:

Forgotten something? – Retained items
Perioperative prevention & management of Venous thromboembolism
Perioperative Inadvertent Hypothermia
Case Histories from the Coroner informing our perioperative practice

Day 4: Monday 6th July
Mare Island
Wild by nature, the island's landscapes effortlessly combine the spectacle of steep cliffs and dense, dark forests with fine sand coves and impressive rocky headlands. Quite unlike anywhere else, the scenery provides visitors with the perfect opportunity to explore what makes Maré Island so unique.
Day 5: Tuesday 7th July
Noumea, New Caledonia

An understated and underappreciated cultural mixing pot, brimming with stunning views, rich food and a turbulent but fascinating history.

The mix of both French and local Kanak culture, intermingled with aspects of Vietnamese and Indonesian influence, has created a unique travel experience in Nouméa and New Caledonia.

Day 6: Wednesday 8th July
Isle of Pines, New Caledonia
Large beaches of incredibly pure white sand, such as Kuto Bay, are scattered across the island, with extraordinarily clear turquoise waters home to remarkable marine flora and fauna just waiting to be discovered. If you're dreaming of beautifully clear waters and stunning white sands, Kanumera Bay, Oro Bay and Upi Bay are good places to start.
Day 7: Thursday 9th July
At Sea

Conference day, topics include:

Malignant Hyperthermia
Perioperative Anaphylaxis
CPR in the OR, a case history approach
Massive Blood loss and transfusion

Day 8: Friday 10th July
At Sea

Conference day, topics include:

Perioperative Trivia Tournament
Putting it all together – summary of key points
Review and Reflection

Day 9: Saturday 11th July
Arrive : Sydney

Disembark in Sydney – Safe travels!
Program key:
FF – Face to Face
W – Webinar
SD – Self Directed Learning
Please click here for the printable PDF.
For information relating to cabin pricing, bookings and travel requirements such as flights and travel insurance please complete the booking enquiry box or email info@traveldirectaustralia.com.au
Itinerary Disclosure: Cruise Itinerary, Seminar topics and Seminar Education program are subject to change without notice.
Presenter Disclosure: Education at Sea and the Nurses for Nurses Network makes every effort to ensure the advertised presenters deliver the program. However in the unlikely event a presenter is unavailable the Nurses for Nurses network reserves the right to use a suitably qualified substitute presenter.
Optional Tours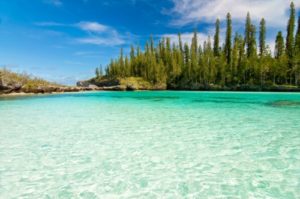 No exclusive shore tours are offered for this event. However there are things to see and do at each port. Please feel free to ask us on board about what to expect and take when going on shore. Please remember to take sun screen and wear sun protective clothing.
---
Optional Shore Tour Disclosure: Optional tours are exclusive to conference delegates and their guests. All tour bookings must be paid in full by the nominated date prior to departure. CPD Cruises Pty Ltd trading as Education at Sea reserves the right to cancel or make changes to optional tours without notice. Tour prices are subject to change without notice. In the event the cruise ship is unable to dock or tender at the nominated port we will attempt to offer alternative tour arrangements. However, we can not guarantee full refund of tour costs. We recommend all attendees and their guests obtain travel insurance at the time of booking.
Pricing
Cabin Selection
Twin Share per person
Inside Cabin
from $1059 per person twin share   

Including $75 pp On Board Credit

Ocean View Cabin
from $1059 per person twin share   

Including $75 pp On Board Credit

Balcony Cabin 
from $1824 per person twin share   

Including $75 pp On Board Credit

Conference Attendance Fee
$990 per delegate
Nurses for Nurses Membership details
Please click here

What's included in your Conference Registration?
An extensive Conference program based on current best practice information equating to 24 CPD Hours
Education content that meets the same exacting standards as anything offered in an Australian land-based program
Conference Presenters that are recognised experts in their field and are excited to be able to share their skill, knowledge, and passion with Conference Attendees
An online Conference library filled to the brim with educational content that allows you to create your own learning experience by completing pre-conference education activities
A Registration Reception including complimentary drinks where you can meet other Conference Attendees and network with Conference Convenors and Conference Presenter/s
Editable presentation-note handouts that can be downloaded to your device of choice or printed, whichever you choose
A Conference satchel that includes a notepad, pen, lanyard (this is important on a cruise ship to attach your room key which becomes your lifeline on a ship) and additional information to support a fantastic Conference experience
The opportunity to meet as a group in various open forums, in one of the many fabulous locations on the ship
A complimentary Farewell Drinks and Canapes Function held on the last night of the Conference to celebrate new friendships and information gained
A Conference Transcript that identifies each session held at the Conference including the session synopsis, session presenter, and CPD allocation
A Certificate of Completion identifying the CPD hours attached to the Conference Program for you to include in your CPD Evidence Portfolio
Prices include exclusive conference activities, selected cabin accommodation, meals, entertainment, gratuities, fees and taxes. Guest price includes all of the above with the exception of the seminar fee. Gratuities, fees and taxes are subject to change without notice. Carnival Cruise Line has reserved the right to re-cost pricing in the event of significant currency fluctuations. A non refundable deposit of $250 pp is due at time of booking with the balance payable by 3rd April, 2020.
Cancellation Penalties and Disclosure:
Cancellation policies vary by cruise line, itinerary and length of cruise. When reserving your stateroom, please review the policy applicable to this cruise with our staff. All deposits and seminar registration fee's are non refundable. CPD Cruises Pty Ltd trading as Education at Sea and the Nurses for Nurses Network will not be responsible for any financial loss due to cancellation from unforeseen circumstances. We strongly recommend you take out travel insurance at time of booking your cruise conference.
Register your interest in this CPD cruise today Please complete the form in this section to express your interest. We will revert within 48 hours with pricing and other details after confirming cabin availability with our cruise line partners.