From Burnout to Fabulous – A Journey of Wellness
Moreton Island Cruise
Carnival Splendor | Departs Sydney
5 October – 9 October 2022
Download PDF
Explore the concept of wellness, burnout, and strategies to assist in the prevention of burnout or how to get back your "WHO" after burnout has happened.
Outline
In this Conference we are going to explore the impact on the nurse facing difficulties in the workplace in a very relaxed setting. We will examine resilience and how it links to healthy boundaries and mental wellbeing. The issue of burnout will be examined in depth. We will also gain insight into our own personalities and how having this knowledge enables us to develop a higher level of emotional intelligence which assists us with resilience and developing boundaries.  You will observe two experienced facilitators demonstrating how;  to manage criticism, to say no, set limits  and many other practical tips that you can apply in both professional and personal life. The content is vital knowledge for all of us as we face the unique challenges around us currently. Not only for our own self-development but also to have the knowledge and skills to provide support to our families and friends and colleagues.
Learning Outcomes:
Explore the concept of Burnout
Understand what wellness looks like
Investigate resilience
Learn about professional boundaries and gain tools on being assertive in difficult situations
You will learn:
How we experience work can impact all areas of our life
What defines workplace culture and how you can be a change agent in same
What your personality profile is
How that personality profile could expose you to burnout and the way in which you function in your personal and professional life
How self-esteem is developed in childhood and how it can affect the adult
Tips to gain confidence and increase self-esteem which has a direct link to physical and mental health
The effects of burnout on the individual
Situations that can lead to burnout
How we can prevent burnout
If Burnout has occurred strategies that we can use to manage same
About mindfulness and the benefits of same.
What resilience is and how to increase strength and avoid patterns that hinder development of resilience
Meditation practices to manage stress, decrease anxiety, and enhance performance
Practical tips on how to be assertive in difficult situations
About the concept of flourishing and what wellness looks like
---
Presenter: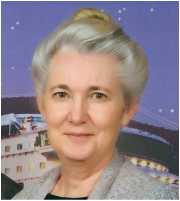 Anne Evans-Murray
Anne Evans-Murray, Registered Nurse; Registered Counsellor; Certificate 1V in Assessment and Workplace Training; Upgraded certificate 1V in Training and Assessment; Diploma of Counselling (Grief and Loss, Relationship Counselling); Bachelor of Health Science; Post Graduate Diploma in Education (Tertiary); Masters in Education (Curriculum Development); Graduate Certificate in Critical Care.
Anne has a passion for teaching which she does in an unpretentious way that ensures you will not only understand and retain what she presents,  but will enjoy this learning experience. She has extensive experience of over 26 years lecturing for Gold Coast Health District and Griffith University.
Currently, she is a guest lecturer at Bond University medical school. Anne is a frequent presenter at workshops, conferences & seminars throughout Australia & New Zealand on subjects such as high dependency nursing, cardiac arrhythmias & ECG interpretation, chest x-rays interpretation, clinical assessment of the deteriorating patient, assertion training and leadership. She conducts accredited advanced life support training for nurses, doctors and paramedics.
Anne has a passionate commitment to empower all clinical staff through increased awareness and knowledge of the critically ill patient's condition so that timely intervention is implemented, which will benefit patient outcomes.
She is the author of three books; "ECGs Simply",  "Interpretation of Chest X-rays Simply" and 'Uncomplicating Life, Simply'.  Her ECG book is a textbook sold in many universities in Australia.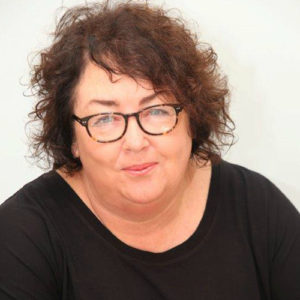 Sue Walker
Sue Walker is the Director and co-founder of the Nurses for Nurses Network and the Nursing CPD Institute. As a Nurse Education Consultant Sue is a member of the Education Governance Committee of the Institute as well as a key contributor to the online education platform Continuing Professional Development library.
As a Registered Nurse Sue holds Degrees in Nursing and Health Administration, a Master's Degree in Primary Health Care majoring in Palliative Care, as well as a number of certificate courses in Psychiatry of Ageing, Gerontology, Chemotherapy Administration, Training and Assessment, and is also an Accredited Mental Health First Aid Trainer.
Sue has extensive experience both as a clinician, educator, and senior manager in the acute, aged care, community, and palliative care settings. Sue is passionate about making a difference to the way in which people experience the health care system.
"Healthcare should be delivered by competent, knowledgeable individuals to ensure the best possible experience for the recipient of that care. Nursing is a fabulous profession – the backbone of the healthcare system, it is the knowledge and skill of the individual Nurse that will have the greatest influence on the happiness and health outcomes of each and every client."
For information relating to the conference program and content please contact the Nurses for Nurses Network on 07 4151 3884 or via email at info@nursesfornurses.com.au 
---
The Cruise Ship: Carnival Splendor
It's hard to tell which onboard space best represents Carnival Splendor — they all seem to hint at the amazing time you're going to have. El Morocco Lounge hosts comedy shows, musical performances, karaoke and more… and wears its 1930s namesake clearly on its nameplate. The words "Royal Flush Casino" incite visions of winning, while our onboard jazz club — The Cool — simply says it all without saying a word. And Fahrenheit 555 can be found not only at the height of elegant dining, but at the actual apex of the ship.
If you list "splishing" and "splashing" among your favorite things to do, there's Carnival WaterWorks. Those into sitting and sliding are invited to try the all-new Green Lightning thrill-slide. How about floating or swimming around? Carnival Splendor has pools all over the place, including the midship pool featuring a retractable roof that makes any day a pool day. So whether you splish or splash, you'll find hydro-excitement galore.
If getting up and making the crowd go wild with your dance moves is your idea of a good time, Lip Sync Battle: Carnival is our idea of a great idea. Or if relaxation is more your thing, Serenity Adult-Only Retreat is more your place. Or if you're looking to take relaxation to the extreme, direct your attention to the Cloud 9 Spa, featuring more (and better) ways to kick back than just about anywhere else. You haven't lived until you've relaxed in a Thalassotherapy pool, or chilled — so to speak — in a dry heat chamber.
---
Important Note:
Carnival requires pre-cruise testing for vaccinated guests to be taken within two days prior to the sailing date.
Guests will be considered fully vaccinated who have received their final dose of an authorized/approved COVID-19 vaccine, or any combination of two doses of an authorized/approved vaccine, i.e., AstraZeneca (1 dose) + Pfizer (1 dose) or Moderna (1 dose) at least 14 days before the sailing date. Acceptable vaccines are those that have been approved/authorized by the Food and Drug Administration (FDA) or have emergency-use listing by the World Health Organization (WHO).
For more information please visit the cruise protocols here.
---
The Program
The program content is provided by expert Nurse Educators with extensive clinical and education experience. The education content provided in this program meets the same exacting standards as anything offered in an Australian land-based program.
No matter what conference you attend you always need accommodation a cruise ship provides a great all-inclusive* accommodation option to enhance your Conference experience.
Education at Sea combines quality education with fabulous travel adventures. We have taken a holistic approach to Nursing Continuing Professional Development (CPD) to ensure you get the most out of your education-travel experience.
---
The Online Library
The Library has been created so that you have access to some of the Conference content prior to our sail date. The documents, including self-directed activities and webinars, from our Conference Presenter, are provided so that you can create your own conference experience and access information and sessions of interest prior to the commencement of the Conference program.
---
Disclaimer: Sessions are correct at time of publication. Sessions are subject to change without notice due to circumstances beyond the control of the organisers. NFN and EAS reserves the right to alter charges, cancel, postpone, change or withdraw the product or service at any time.
Itinerary
Day and Location
Events
Day 1: Wednesday 5th October 2022
Departure: Sydney 4pm

Make sure you are up on deck to be a part of the "setting sail" festivities as we say farewell to Sydney.

Evening: Enjoy this opportunity to mingle with the other attendees at the complimentary drinks and Conference Registration function.

Day 2: Thursday 6th October 2022
At Sea

8am to 8.30am: DEFINING WELLNESS | SUE WALKER

In this session we will discuss wellness as a concept and how the impact of our work can influence all aspects of our life. Workplace culture will be explored and the responsibilities of both the organisation and the individual will be discussed.

8.30am to 10am: PERSONALITY PROFILE | ANNE EVANS-MURRAY

Increasing Emotional Intelligence – In this session, we will complete the profile so that you have a greater understanding of your personality and your WHO. The content will provide you direction when we explore the concept of burnout and assertion training.

10am to 11am: BREAK

11am to 12pm: SELF-ESTEEM – DEVELOPING CONFIDENCE AND IMPROVING PHYSICAL AND MENTAL HEALTH | ANNE EVANS-MURRAY

An exploration of how self-esteem is developed in childhood and how it can affect the adult. This session will also give you tips to gain confidence and increase self-esteem which has a direct link to physical and mental health.

12pm to 1pm: BURNOUT | SUE WALKER

Burnout is a state of emotional, physical, and mental exhaustion caused by excessive and prolonged stress. It occurs when you feel overwhelmed, emotionally drained, and unable to meet constant demands. We will explore the effects of burnout on the psychological health of health care workers and the issue of suicide in our field.

1pm to 3pm: BREAK

3pm to 4pm: BURNOUT | SUE WALKER

Let's explore how to prevent burnout and if it has occurred what can we do. In this session, we will investigate mindfulness and the benefits of same.

4pm to 5pm: RESILIENCE AND GRIEF | ANNE EVANS-MURRAY

This session will outline the definition of resilience and the steps required to increase resilience. It will draw on the knowledge gained in the burnout session and how to increase strength and avoid patterns that hinder development of resilience. It will examine how a resilient person manages grief.

Day 3: Friday 7th October 2022
Tangalooma, Moreton Island, Australia

Take today to explore this beautiful destination at your leisure.

6pm: If you like you can meet with Conference convenors at the Our House Sports Bar to catch up on the days events.

Day 4: Saturday 8th October 2022
At Sea

7am to 8am: Meditation Practice | Sue Walker

Meditation is a mindfulness strategy that, with practice, will allow you to manage anxiety, control your stress response, and focus on the issue at hand. These guided meditation activities are provided for you to practice throughout the Conference and ongoing into the future.

Self-directed activity found in the online library.

8am to 9am: ANXIETY, PANIC ATTACKS AND ADRENAL FATIGUE FROM CONSTANT STRESS | ANNE EVANS-MURRAY

Exploration of the physical and mental effects of stress and how it can affect the nurse. Discussion of how chronic work and home stress that nurses have which is linked to poor health. Exploring the link of personality traits to the exacerbation of stress, anxiety and panic attacks.

Self-directed activity found in the online library.

9am to 10am: WHAT DOES FABULOUS LOOK LIKE? | SUE WALKER

Flourishing refers to the experience of life going well. It is a combination of feeling good and functioning effectively. Flourishing is synonymous with a high level of mental wellbeing, and it epitomises mental health.

10am to 11am: COMMUNICATION AND ASSERTION | ANNE EVANS-MURRAY

How to manage difficult people and situations and gain knowledge on the importance of body language, gender issues and avoidance of traps in communication.

11am to 2pm: BREAK

2pm to 3pm: PROFESSIONAL BOUNDARIES | SUE WALKER

In this session, we will explore how to be professionally close but retain you're your personal distance.

3pm to 4pm: ASSERTIVENESS TRAINING | ANNE EVANS-MURRAY

Designed to assist the person to grow and develop powerful communication skills. The attendees will, in a relaxed environment, observe the two experienced facilitators performing role play, demonstrating how to deflect criticism, stop people interrupting you and learning the essential ability to say no.

Included is the Emotional Freedom technique and I'm ok exercise. Developing neural pathways that assist you to assertively confront a difficult person.

Conference summary and conclusion.

6pm: Tonight we say our goodbyes to new friends as we enjoy a farewell function with drinks and Canapés.

Day 5: Sunday 9th October 2022
Arrive: Sydney 6.30am

Disembark – Safe travels!
Please click here for the itinerary PDF
For information relating to pricing, bookings, travel requirements and travel insurance please complete the booking enquiry box or email enquiries@educationatsea.com.au
---
Itinerary Disclosure:
Cruise Itinerary, Seminar topics and Seminar Education program are subject to change without notice.
Presenter Disclosure:
Education at Sea and the Nurses for Nurses Network makes every effort to ensure the advertised presenters deliver the program. However in the unlikely event a presenter is unavailable the Nurses for Nurses network reserves the right to use a suitably qualified substitute presenter.
Optional Tours
Pricing
| Cabin Selection | Twin Share per person |
| --- | --- |
| Inside Cabin | from $566  per person, twin share   |
| Ocean View Cabin | from $789  per person, twin share     |
| Balcony Cabin | from $999  per person, twin share     |
| Suite | SOLD OUT |
| Conference Attendance Fee | $590 per delegate  |
What's included in your Conference Registration?
An extensive Conference program based on current best practice
Education content that meets the same exacting standards as anything offered in an Australian land-based program
Conference Presenters that are recognised experts in their field and are excited to be able to share their skill, knowledge, and passion with Conference Attendees
An online Conference library filled to the brim with educational content that allows you to create your own learning experience by completing pre-conference education activities
A Registration Reception including complimentary drinks where you can meet other Conference Attendees and network with Conference Convenors and Conference Presenter/s
Editable electronic note pages that can be downloaded to your device of choice
A Conference satchel that includes a notepad, pen, lanyard (this is important on a cruise ship to attach your room key which becomes your lifeline on a ship) and additional information to support a fantastic Conference experience
The opportunity to meet as a group in various Conference open forums, in one of the many fabulous locations on the ship
A complimentary Farewell Drinks and Canapes Function held on the last night of the Conference to celebrate new friendships and information gained
A Conference Transcript that identifies each session held at the Conference including the session synopsis, session presenter, and CPD allocation
A Certificate of Completion identifying the CPD hours attached to the Conference Program for you to include in your CPD Evidence Portfolio
A dedicated Conference cruise desk open daily to address any questions and provide information as required
---
Prices are subject to change & availability and include selected cabin accommodation, meals, entertainment, gratuities, fees and taxes. Gratuities, fees and taxes are subject to change without notice. Carnival Cruise Lines has reserved the right to re-cost pricing in the event of significant currency fluctuations. A non refundable deposit of $300 per person is due at time of booking with the final balance payable by 20th June 2022. Travel Insurance are available at an extra cost.
Cancellation Penalties and Disclosure: Cancellation policies vary by cruise line, itinerary and length of cruise. When reserving your stateroom, please review the policy applicable to this cruise with our staff. All deposits and seminar registration fee's are non refundable. CPD Cruises Pty Ltd trading as Education at Sea. Education at Sea will not be responsible for any financial loss due to cancellation from unforeseen circumstances. We strongly recommend you take out travel insurance at time of booking your cruise conference.
Register your interest in this cruise today Please complete the form in this section to express your interest. We will revert within 48 hours with pricing and other details after confirming cabin availability with our cruise line partners.