Essential Assessment Skills for Nurses plus Controversial Topics in Health
RACV Hobart Hotel
Hobart | Tasmania
7 August – 13 August 2022
Download PDF
This conference covers a number of interesting topics that applies to clinical practice in a variety of Nursing areas from the emergency department and critical care areas through to the acute hospital setting, primary health care, and the aged care sector. It is essential knowledge for any Nurse working in the current health care environment.
Outline
In this conference, we have two components.
One explores a variety of very interesting topics that have caused controversy in the health care setting. Many topics will relate to common disorders where the incidence in society is increasing rapidly.
A number of the sessions will relate to the Fat and Sugar debate and the outcomes that have been experienced from the low-fat diet which has been the mainstay of dietary advice for many decades in society. We will explore the controversy of the common hypothesis: when a person follows a low-fat diet and lowers their cholesterol, this will result in a reduction in heart disease.
Another diet-related topic that we will review is whether a professional athlete has an increased risk of cardiac arrhythmias and even sudden cardiac death. The presenter will explore data that identifies that the fitter a person becomes, the more likely they are to develop cardiac disorders.
The second focus of the conference is the skills required by Nurses when performing key assessments. The presenter will demonstrate an extensive abdominal assessment and relate this to the three potentially life-threatening conditions of undiagnosed bowel obstruction, peritonitis, and abdominal bleeding.
All Nurses from psychiatric units, post-operative orthopaedic wards and the aged care sector must have advanced clinical assessment skills to assess their patients when they manifest signs and symptoms of a bowel obstruction.
The assessment of electrolyte imbalance is also another essential skill for all Nurses and will be investigated in this program.
This conference covers several interesting topics that apply to clinical practice in a variety of Nursing areas from the emergency department and critical care areas through to the acute hospital setting, primary health care, and the aged care sector.
This is essential knowledge for any Nurse working in the current health care environment.
Learning Outcomes:
Discuss the general abdominal assessment skills of a deteriorating patient with an abdominal disorder such as bowel obstruction, abdominal bleed or peritonitis
Explore dietary recommendations and the effect on weight loss or weight gain
Discuss the effect of weight gain on insulin resilience and link to hypertension
Investigate the presentation of electrolyte imbalance and the repercussions if it is a missed diagnosis.
You will also learn:
About the controversy regarding a low-fat diet and cholesterol lowering drugs and the impact on health
How to perform an abdominal assessment on a patient with a bowel obstruction
The rationale to why some patients in the psychiatric wards or post op orthopaedic surgery have an increased incidence of bowel obstruction
The assessment of a patient in the surgical ward with an electrolyte imbalance
The clinical manifestation of the common electrolyte imbalance in the surgery ward
The presentation of patients who present with anaphylaxis or hypoglycaemia and the management according to the latest ANZCORS guidelines.
Examination on how Cocaine and Methamphetamine cause cardiac damage and sudden cardiac death.
Essential knowledge of renal nurses on how to identify hyperkalemia on the 12 lead ECG or cardiac monitor.
How to perform an accurate assessment of a patient who presents with unusual signs of endocarditis
The link between undiagnosed endocarditis and associated complications
---
Presenter: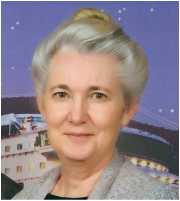 Anne Evans-Murray
Anne Evans-Murray, Registered Nurse; Registered Counsellor; Certificate 1V in Assessment and Workplace Training; Upgraded certificate 1V in Training and Assessment; Diploma of Counselling (Grief and Loss, Relationship Counselling); Bachelor of Health Science; Post Graduate Diploma in Education (Tertiary); Masters in Education (Curriculum Development); Graduate Certificate in Critical Care.
Anne has a passion for teaching which she does in an unpretentious way that ensures you will not only understand and retain what she presents but will enjoy this learning experience. She has extensive experience of over 26 years lecturing for Gold Coast Health District and Griffith University.
Currently, she is a guest lecturer at Bond University medical school. Anne is a frequent presenter at workshops, conferences & seminars throughout Australia & New Zealand on subjects such as high dependency nursing, cardiac arrhythmias & ECG interpretation, chest x-rays interpretation, clinical assessment of the deteriorating patient, assertion training and leadership. She conducts accredited advanced life support training for nurses, doctors and paramedics.
Anne has a passionate commitment to empower all clinical staff through increased awareness and knowledge of the critically ill patient's condition so that timely intervention is implemented, which will benefit patient outcomes.
She is the author of three books; "ECGs Simply",  "Interpretation of Chest X-rays Simply" and 'Uncomplicating Life, Simply'.  Her ECG book is a textbook sold in many universities in Australia.
Anne looks forward to sharing not only their many years of clinical experience but also to facilitating opportunities for attendees to share experiences and challenges with each other. There will be lots of fun to be had within the learning environment.
For information relating to the conference program and content please contact the Nurses for Nurses Network on 07 4151 3884 or via email at info@nursesfornurses.com.au 
---
The Venue: RACV Hobart Hotel
Perched on Australia's southeastern coast, the lively city of Hobart is a unique mash-up of the 19th and 21st centuries. The waterfront cafes, restaurants and studios of Tasmania's largest city are housed in centuries-old converted warehouses that overlook a harbour bustling with yachts and fishing boats. An active arts scene, vibrant nightlife and leisurely daytime pace add to the city's charm.
From deluxe apartments with balconies overlooking Constitution Dock and the Derwent River, to interconnecting family rooms, to king-bedroom apartments with kitchenettes and hotel-style rooms, RACV Hobart Hotel offers accommodation to suit everyone.
With a variety of dining options at Hobart Hotel, you will enjoy the mix of style, sophistication and old meets new. Explore modern Australian cuisine which places an emphasis on fresh and seasonal ingredients sourced from local suppliers.
---
The Program
The program content is provided by expert Nurse Educators with extensive clinical and education experience. The education content provided in this program meets the same exacting standards as anything offered in an Australian program.
Education at Sea combines quality education with fabulous travel adventures. We have taken a holistic approach to Nursing Continuing Professional Development (CPD) to ensure you get the most out of your education-travel experience.
---
The Online Library
The Library has been created so that you have access to some of the Conference content prior to our sail date. The documents, including self-directed activities and webinars, from our Conference Presenter, are provided so that you can create your own conference experience and access information and sessions of interest prior to the commencement of the Conference program.
---
Disclaimer: Sessions are correct at time of publication. Sessions are subject to change without notice due to circumstances beyond the control of the organisers. NFNN and EAS reserves the right to alter charges, cancel, postpone, change or withdraw the product or service at any time.
Itinerary
Day and Location
Events
Day 1: Sunday 7th August 2022
Hobart

OPTIONAL TOUR: River cruise including a visit to MONA (Museum of Old and New Art)

Evening: Enjoy this opportunity to mingle with the other attendees at the complimentary drinks and Conference Registration function.

Day 2: Monday 8th August 2022
Full Day Conference

Topics covered in today's sessions:

History of the 'Fat and Sugar' Debate
Controversy relating to Lowering Cholesterol and the Development of Insulin Resistance
Gut Health and its link to Autoimmune Disorders and General Health and Cognition
Abdominal Assessment Skills

Day 3: Tuesday 9th August 2022
Half Day Conference

Topics covered in today's sessions:

Epidemics in Cardiology
The Difference Between a Cardiac Arrest and a Syncope

OPTIONAL TOUR: Cascade Brewery

Day 4: Wednesday 10th August 2022

Explore this beautiful destination at your leisure.

OPTIONAL TOUR: Discover Port Arthur

Day 5: Thursday 11th 2022
Full Day Conference

Topics covered in today's sessions:

Caffeine Drinks and their link to Sudden Cardiac Death
Illicit Drugs
Hypertrophic Obstructive Cardiomyopathy (HOCM)
Pregnancy and its link to Cardiomyopathy
Electrolyte imbalance assessment and management
Endocarditis and its increased incidence in Australia and New Zealand
Cardiac Conditions linked to the Coronavirus
The Controversy around the Vaccine's link to Cardiac Disorders and Possible Diabetes

Evening: Tonight join us for a Trivia night that includes a drink and nibbles as we raise funds for the Global Nurses and Midwives Rotary Club Shelter Box project.

Day 6: Friday 12th August 2022
Half Day Conference

Topics covered in today's sessions:

Heart Failure and the coronavirus
Increased Incidence of Emphysema and the link to Right Heart Failure
Controversies in Allergies and Assessment of Anaphylaxis

Evening: Tonight we say our goodbyes to new friends as we enjoy a farewell function

Day 7: Saturday 10th September 2022
Check out or extend your stay
Explore this beautiful destination at your leisure or choose to travel home.
Please click here for the itinerary PDF
For information relating to pricing, bookings, travel requirements and travel insurance please complete the booking enquiry box or email enquiries@educationatsea.com.au
---
Itinerary Disclosure:
Cruise Itinerary, Seminar topics and Seminar Education program are subject to change without notice.
Presenter Disclosure:
Education at Sea and the Nurses for Nurses Network makes every effort to ensure the advertised presenters deliver the program. However in the unlikely event a presenter is unavailable the Nurses for Nurses network reserves the right to use a suitably qualified substitute presenter.
Optional Tours
Coming Soon…..
Pricing
| Cabin Selection | Twin Share per person |
| --- | --- |
| Hotel King Room | from $189 per night, twin share   |
| One Bedroom King Apartment | from $218  per night, double share (Can sleep up to 4 on request) |
| One Bedroom Twin Apartment | from $218 per night, twin share     |
| One Bedroom Deluxe Apartment | from $266 per night, double share   |
| Conference Attendance Fee | $1090 per delegate |
What's included in your Conference Registration?
An extensive Conference program based on current best practice extensive
Conference Presenter who is a recognised expert in her field and is excited to be able to share her skill, knowledge, and passion with Conference Attendees
Conference pack that includes a notepad, pen, lanyard, and additional information to support a fantastic Conference experience
Fabulous catering – Morning tea, lunch, and afternoon tea on full conference days
A Registration Reception including complimentary drinks where you can meet other Conference Attendees and network with Conference Convenors and Conference Presenter/s
A Conference Transcript that identifies each session held at the Conference including the session synopsis and session presenters
A Certificate of Completion identifying the CPD hours attached to the Conference Program for you to include in your CPD Evidence Portfolio
Prices are subject to change depending on availability. A non refundable deposit of $300 per person is due at the time of booking with the final balance payable by the 6th July 2022. 
Cancellation Penalties and Disclosure: All deposits and seminar registration fee's are non refundable. CPD Cruises Pty Ltd trading as Education at Sea. Education at Sea will not be responsible for any financial loss due to cancellation from unforeseen circumstances. We strongly recommend you take out travel insurance at time of booking your cruise conference.
Accommodation Cancellation Policy: All cancellations or amendments made after 2pm two days (48 hours) prior to your arrival, will incur a cancellation fee equal to the hotel price of your stay. 
Register your interest in this cruise today Please complete the form in this section to express your interest. We will revert within 48 hours with pricing and other details after confirming cabin availability with our cruise line partners.