Towards Equilibrium – Optimising Wellness in Healthcare Workers
"Wellness Matters"
Royal Caribbean – Ovation of the Seas | Departing Sydney
9 April – 17 April 2019
Download PDF
Outline
Towards Equilibrium – Optimising Wellness in Healthcare Workers
Wellness matters, not just in its own right, but because it affects performance. As clinicians, we have the following expectations within our workplace:
"We expect that our work day is going to consist of a series of interactions that are geared towards the goal of achieving the best care for our patients. We expect that we will do this by working together, each to our own strengths, and within our own role, until we get the patient what they need and to where they need to go."
"We expect that we will be respected for our knowledge, our skill and our experience. We expect that we will be supported should we run into trouble – if there is a gap in our knowledge, or if we need assistance with a procedure, or if there is a process or system issue with which we are not familiar. We expect that we will be given feedback that is constructive and useful, in order that we may enhance and improve our skills, individually and collectively."
However, the complexities of healthcare organisations, our workloads, targets and other factors can challenge these expectations and erode our wellness, resulting in stress, burnout, and mental illness.
This interactive Conference invites attendees to reflect on four key themes that will introduce them to a number of strategies to enhance their own wellness and performance. At the end of this Conference, attendees will have a personal toolkit containing strategies that they can use to enhance their professional and personal life.
In addition, attendees will have the opportunity to participate in the "Creative Corner" if they choose, where the use of art for wellness will be introduced and delegates will be invited to commence work on a creative project. Over four sessions, the Creative Corner will involve the symbolism of the tree, and how our own ability to grow and thrive is dependent on many things – support, strength, nurturing, space to grow, resilience, and the ability to withstand the "storms".
---
The Conference Themes:
The Landscape of Clinician Wellness – where we explore Wellness within the health profession.
The Science of Wellness – under this theme the Anatomy of Mental Wellbeing is investigated. We will discover the concept of Legitimising the Wellness Agenda – how wellness affects our performance, individually and collectively.
Equipping the Wellness Toolbox – which is an introductory mindfulness workshop –  in this experiential workshop we explore the practice of mindfulness, including brief, low-intensity practices that are embeddable in the healthcare workplace. We also investigate the concept of work/life balance – this is an interactive workshop delving into the tools for "recharging batteries", based on our own strengths and interests.
Translating Ideas into Action – From Individual to Team Wellness. Under this theme we explore how to take what has been learnt and implement actions in local workplaces.
---
Presenters: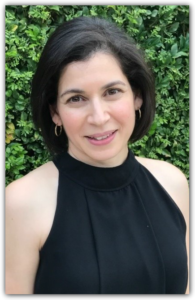 Shahina Braganza is a senior emergency physician in Queensland, Australia. She has previously also been a Director of Clinical Training, supporting hospital-wide prevocational doctors.
She is passionate about "non-technical" skills in medicine and has a particular interest in professionalism, communication and emotional situational awareness. Her work will be done when such skills and attributes are no longer considered optional extras, but as core qualities demanded by the healthcare profession.
She also has a keen interest in wellbeing, resilience and balance. She is outspoken about sharing stories of vulnerability, imperfection and courage. Her portfolio in the ED includes coordinating inter-professional education, ED-mental health service liaison, various commitments with the Australasian College of Emergency Medicine, and the oneED wellness project.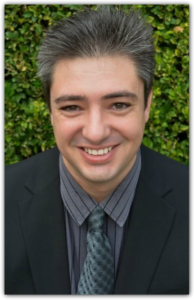 Chris Stapelberg is the Professor for Mental Health at Bond University and the Gold Coast University Hospital in Queensland, Australia. He is a medical doctor and senior staff specialist in psychiatry, working at the Gold Coast University Hospital as a consultation liaison psychiatrist.
Chris has been researching stress and major depression since 2009. He has undertaken work mapping the network of physiological pathways in stress and depression, using a systems biology framework. He is also studying biomarkers in the context of stress and major depression.
He completed his PhD studying the impact of depression on heart rate variability in people with, and without, coronary heart disease. He is the principal investigator, or a co-investigator on a number of research projects in this area.
He also leads the evaluation of the Gold Coast Health Suicide Prevention Strategy, one of the largest implementations of the Zero Suicide Framework in Australia. Chris is also an invited Expert on depression for the Global Burden of Disease Project with the World Health Organisation since 2013.
When he is not doing work in clinical health and research, Chris spends time with his wife and two daughters. When he has spare time, Chris does digital art and loves to cook.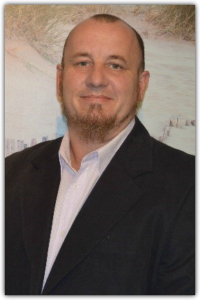 Stuart Mason has been nursing in psychiatry for over 25 years, working working in many areas of the public and private sector throughout Victoria, New South Wales and Queensland. Stuart has held positions from 'hands-on' clinician to senior management.
Stuart is an international speaker with his special interest areas in Acute Mental Health, Psychiatric Assessment, Drug and Alcohol (dual diagnosis), Medications in Mental Health and Physical and Mental Health impacts. Currently Stuart in the public health system. In this setting, he manages a mental health specialty program providing mental health services to the medical units of a of a large Queensland Universtity Hospital.
Since 2010, Stuart has developed his private practice – Stuart Mason Mental Health Consultancy – providing education and mental health promotion to professional, non-government agencies, family and care givers, as well as many other members of the community and community organisations. Stuart is registered with the Australian Health Practitioner Regulation Agency and Credentialed with the Australian College of Mental Health Nurses. He is also an accredited trainer for Mental Health First Aid Australia.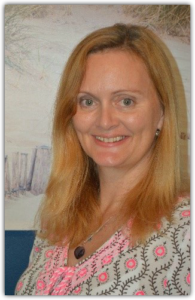 Helen Mason has been working within the mental health setting for over 20 years providing creative activities as a tool for dealing with complex emotions and as a means of self-expression. Her programs promote self-worth through meaningful activity, learning new skills and building on existing ones.
Helen works with many individuals in various stages of mental wellness, currently employed as the Creative Artisan for Gold Coast University Hospital Mental Health Recovery Services, providing her programs in conjunction with the clients medical treatment. Creative Art is well known for its therapeutic benefits which include reducing anxiety, promoting a sense of peace, improved concentration, increased sense of meaning and self worth.
Helen designs specific programs which are aimed at providing an enjoyable, calming experience which can distract from negative thoughts and emotions. Self-expression and creativity provides a valuable therapeutic tool for managing anxiety or stress levels, boredom and frustration and can provide the perfect medium for self-discovery.
For information relating to the conference program and content please contact the Nurses for Nurses Network on 07 4151 3884 or via email at info@nursesfornurses.com.au 
---
Disclaimer:
Sessions are correct at time of publication. Sessions are subject to change without notice due to circumstances beyond the control of the organisers. NFN and EAS reserves the right to alter charges, cancel, postpone, change or withdraw the product or service at any time.
Itinerary
Day and Location
Events
Day 1: Tues 9th April
Departure: Sydney
Evening : VIP Travel Club Function
VIP Travel Club members invitation will be emailed prior to sail date
Day 2: Wed 10th April
Cruising: At Sea
A full day of CPD sessions focused on the wellness of Nurses and equipping
them with the tools to be able to "recharge their batteries"
Day 3: Thurs 11th April
Cruising: At Sea
A full day of CPD sessions focused on the wellness of Nurses and equipping
them with the tools to be able to "recharge their batteries"
Day 4: Fri 12th April
Noumea, New Caledonia
Optional Private Shore Excursion
Day 5: Sat 13th April
Mystery Island, Vanuata
Free Day
Day 6: Sun 14th April
Cruising: At Sea
Program Free
Day 7: Mon 15th April
Cruising: At Sea
A full day of CPD sessions focused on the wellness of Nurses and equipping
them with the tools to be able to "recharge their batteries"
Day 8: Tues 16th April
Cruising: At Sea
A full day of CPD sessions focused on the wellness of Nurses and equipping
them with the tools to be able to "recharge their batteries"
Farewell Drinks & Canapes Function
Day 9: Wed 17th April
Disembark
Disembark – have a safe trip home
Please click here for the itinerary PDF
For information relating to cabin pricing, bookings and travel requirements such as flights and travel insurance please complete the booking enquiry box or email info@traveldirectaustralia.com.au
Itinerary Disclosure:
Cruise Itinerary, Seminar topics and Seminar Education program are subject to change without notice.
Presenter Disclosure:
Education at Sea and the Nurses for Nurses Network makes every effort to ensure the advertised presenters deliver the program. However in the unlikely event a presenter is unavailable the Nurses for Nurses network reserves the right to use a suitably qualified substitute presenter.
Optional Tours
ESCAPADE ISLAND – Noumea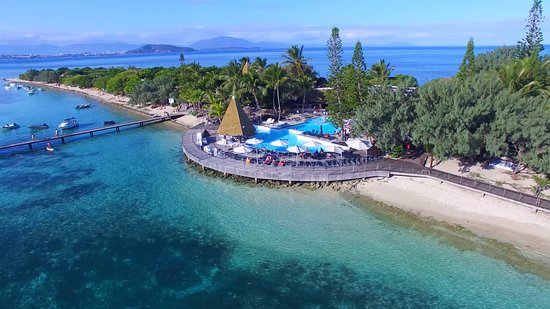 We start with a brief city tour then stopping at our morning City Market and onto the modern ferry. Escapade island is a small coral atoll just 25 min by ferry from Nouméa. Sail away to paradise aboard a high speed ferry with a capacity of 95 passengers- the instant you step aboard, you will feel the relaxed atmosphere!
At Escapade Island, crystal clear waters & a beautiful white sand beach await you and welcome you to this little piece of paradise, a natural protected marine park. You will marvel at the multi coloured coral, the beautifully clear turquoise water and all the tropical fish swimming around the island."Things to do" are very diverse on Escapade Island ranging from just lying on the beach or by the luxury pool looking at the horizon, to going on a fun banana boat ride, trying a 30 min jet ski ride to the reef, going on a relaxing tour on a aqua cycle, joining a line fishing tour, or simply discovering the atoll on a canoe. From the moment you will step onto the wharf in Nouméa, to getting on board around 6 hours later, you will be surrounded by smiles, inclusiveness, activities and food!! Our day includes a delicious seafood buffet lunch- plenty of fresh & yummy food of an amazing variety: seafood dishes, local recipes, and of course fine pastries!!
Tour Time
TBA
Tour Price
TBA
---
Education at Sea tours are exclusive to seminar delegates and their guests. Tour participation numbers are limited. Tours are booked through Travel Direct and will not appear on your ship itinerary.
Optional Shore Tour Disclosure:
Optional tours are exclusive to conference delegates and their guests. All tour bookings must be paid in full by the nominated date prior to departure. CPD Cruises Pty Ltd trading as Education at Sea reserves the right to cancel or make changes to optional tours without notice. Tour prices are subject to change without notice. In the event the cruise ship is unable to dock or tender at the nominated port we will attempt to offer alternative tour arrangements. However, we can not guarantee full refund of tour costs. We recommend all attendees and their guests obtain travel insurance at the time of booking.
Pricing
Cabin Selection
Twin Share per person
Inside Cabin
from $1458       

 

Ocean View Cabin
from $1738      
Balcony Cabin
from $2250 Includes Drink Package      
Conference Attendance Fee
$860 
Nurses for Nurses
Membership details
Please click here
What's included in your Conference Registration?
An extensive Conference program based on current best practice information equating to 24 CPD Hours
Education content that meets the same exacting standards as anything offered in an Australian land-based program
Conference Presenters that are recognised experts in their field and are excited to be able to share their skill, knowledge, and passion with Conference Attendees
An online Conference library filled to the brim with educational content that allows you to create your own learning experience by completing pre-conference education activities
A Registration Reception including complimentary drinks where you can meet other Conference Attendees and network with Conference Convenors and Conference Presenter/s
Editable presentation-note handouts that can be downloaded to your device of choice or printed, whichever you choose
A Conference satchel that includes a notepad, pen, lanyard (this is important on a cruise ship to attach your room key which becomes your lifeline on a ship) and additional information to support a fantastic Conference experience
The opportunity to meet as a group in various open forums, in one of the many fabulous locations on the ship
A complimentary Farewell Drinks and Canapes Function held on the last night of the Conference to celebrate new friendships and information gained
A Conference Transcript that identifies each session held at the Conference including the session synopsis, session presenter, and CPD allocation
A Certificate of Completion identifying the CPD hours attached to the Conference Program for you to include in your CPD Evidence Portfolio
Prices are subject to change & availability and include selected cabin accommodation, meals, entertainment, gratuities, fees and taxes. Gratuities, fees and taxes are subject to change without notice. Royal Caribbean Cruise Lines has reserved the right to re-cost pricing in the event of significant currency fluctuations. A non refundable deposit of $250 per person is due at time of booking with the final balance payable by 14th January 2019. Air fares and Travel Insurance are available at an extra cost.
Cancellation Penalties and Disclosure:
Cancellation policies vary by cruise line, itinerary and length of cruise. When reserving your stateroom, please review the policy applicable to this cruise with our staff. All deposits and seminar registration fee's are non refundable. CPD Cruises Pty Ltd trading as Education at Sea and the Nurses for Nurses Network will not be responsible for any financial loss due to cancellation from unforeseen circumstances. We strongly recommend you take out travel insurance at time of booking your cruise conference.
Register your interest in this CPD cruise today
Please complete the form in this section to express your interest. We will revert within 48 hours with pricing and other details after confirming cabin availability with our cruise line partners.