Perioperative Nursing Conference
Papua New Guinea
P&O Aria | Departs Brisbane
October 9th – October 19th 2018
Download PDF
Discover the wonder of PNG and The Conflict Islands on this CPD cruise
Outline
Perioperative Nursing Conference
"Scrub the Deck & Hoist the Drape"
This Perioperative Conference is intended to provide the opportunity to enhance and develop Nursing skills and knowledge relating to all areas of the perioperative environment. The conference program presents current perioperative topics of significance and explores the latest nursing research to create a conference experience that the perioperative Nurse will find both interesting and relevant. Perioperative Nursing is practised in an intense, fast-paced environment, and this conference aims to improve Nursing knowledge and healthcare outcomes through expert teaching sessions with a focus on evidence-based practice.
Learning outcomes:
Explore the latest research updates that will influence the area of perioperative Nursing practice
Investigate how communication, leadership, and team building can impact the perioperative environment for both the Nurse and the patient
Re-examine the ACORN standards and apply the principles to real-world situations
Consider the wellbeing of the perioperative Nurse and identify strategies to enhance the work experience of this specialist Nursing cohort
---
Presenter: Dr Sonya Osborne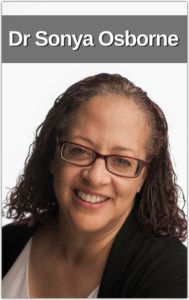 Dr Osborne, senior Implementation Scientist, Australian Centre for Health Services Innovation (AusHSI) at Queensland University of Technology (QUT), has a clinical background of almost 30 years in Nursing, over 10 in all aspects of perioperative Nursing.
She is internationally recognised for professional work in perioperative Nursing, most recently (2013-present) for work as the inaugural Editor for the Australian College of Perioperative Nurses' Standards for Perioperative Nursing Practice in Australia and raising the quality and credibility of the standards by ensuring they are evidence-based and reflect contemporary perioperative Nursing practice.
This document is held in high esteem by government, industry, the courts and the general public as the national professional standards for the field and is utilised by accreditation authorities with the standards having been cited within the Australian Law Courts in several medico-legal cases.
The Standards are used by perioperative departments, government bodies (e.g. Licensing Standards for the Arrangements of Management, Staffing and Equipment for Day Surgery; Australian Guidelines for the Prevention and Control of Infection in Healthcare), industry (e.g. MTTA Medical Technology Association of Australia), and individual practitioners to guide daily practice.
Dr Osborne is currently leading funded research studies on the uptake of evidence-based standards in practice among perioperative Nurses and estimating true risk of retained surgical items. Dr Osborne has leveraged her reputation in the perioperative community to transition her presentations more toward EBP and implementation science in the specialty.
In addition to her role as ACORN Standards Editor, Dr Osborne is Editor and Expert Reviewer for Cochrane Wounds Group, member of the Editorial Board for the American Journal of Infection Control (AJIC), and manuscript reviewer for several other international refereed journals, such as International Journal of Nursing Studies, Worldviews on Evidence Based Nursing, and BMJ Nursing.
Dr Osborne has a consistent record in research and dissemination, having published over 50 papers in international refereed journals consistently ranked in the top 10% of journals in the discipline (Citation Reports Index), most in highly ranked journals, with more than 600 total citations by almost 600 documents.
---
The Online Library:
The Library has been created so that you have access to some of the Conference content prior to our sail date. The documents, including self-directed activities and webinars, from our Conference Presenter, are provided so that you can create your own conference experience and access information and sessions of interest prior to the commencement of the Conference program.
---
Disclaimer: Sessions are correct at time of publication. Sessions are subject to change without notice due to circumstances beyond the control of the organisers. NFN and EAS reserves the right to alter charges, cancel, postpone, change or withdraw the product or service at any time.
Itinerary
Day and Location
Events
Day 1: Tues 9th October
Departure: Brisbane
Conference Registration
Day 2: Wed 10th October
At Sea
Through the Years – Perioperative Nursing | FF
Learning Styles – How do you learn? | FF
Diathermy in the Operating Suite | W
Preparing the Elderly for Surgery | W
Principles of Draping | FF
Acrocyanosis: An uncommon event in post anaesthesia recovery rooms | FF
Day 3: Thurs 11th October
At Sea
Methods of Sterilisation | FF
Failed Spinal Anaesthesia | FF
Disruptive behaviour in the perioperative setting: a contemporary review | SD
Standard 5: Patient Identification & Procedure Matching | SD
Situational Awareness in OT | FF
Failure to Wake | FF
Discussion about Alotau and Rabaul Hospital visits. General discussion on optional tours inclusive of customs and points of interest.
Day 4: Fri 12th October
Alotau
Optional Hospital Tour: Time to be advised
Join us in the Dome for an informal discussion about our hospital visit today
Day 5: Sat 13th October
Kitava
Explore the port of Kitava at your leisure
Day 6: Sun 14th October
Rabaul
Optional Hospital Tour: Time to be advised
Join us in the Dome for an informal discussion about our hospital visit today.
Day 7: Mon 15th October
Kiriwina Island
Explore the port of Kiriwina Island at your leisure
Day 8: Tues 16th October
Conflict Island
Explore the port of Conflict Island at your leisure
Day 9: Wed 17th October
At Sea
The Surgical Liaison Nurse | FF
Hybrid Theatre | FF
Cell Saver | W
Suture Materials | W
Arterial Blood Gas Interpretation | FF
Scrub/Scout Corners Report – Ricky Ryder | FF
Day 10: Thurs 18th October
At Sea
ACORN Standards | FF
Awareness Under Anaesthesia | FF
Robotic nurse duties in the urology operative room: 11 years of experience | SD
Techniques aren't everything: Why conscientious well-trained surgeons make mistakes? | SD
Social Media Issues in OT | FF
Bringing it all together
Conference conclusion and farewell
Day 11: Fri 19th October
Disembark Brisbane
Program key:
FF – Face to Face
W – Webinar
SD – Self Directed Learning
Please click here for the printable PDF.
For information relating to cabin pricing, bookings and travel requirements such as flights and travel insurance please complete the booking enquiry box or email info@traveldirectaustralia.com.au
Itinerary Disclosure: Cruise Itinerary, Seminar topics and Seminar Education program are subject to change without notice.
Presenter Disclosure: Education at Sea and the Nurses for Nurses Network makes every effort to ensure the advertised presenters deliver the program. However in the unlikely event a presenter is unavailable the Nurses for Nurses network reserves the right to use a suitably qualified substitute presenter.
Optional Tours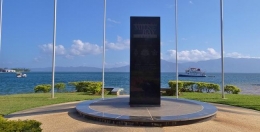 Alotau
Tour highlights:
Guided coach tour of historic Alotua
Tour of Alotua Hospital. Meet with local Health Care Workers
Milne Bay War Memorial
Visit local markets with opportunities to purchase unique local souvenirs
Tour Time
TBA
Tour Price
$150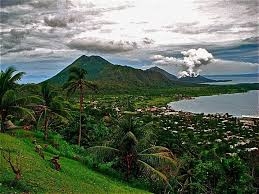 Rabaul
Tour highlights:
Visit significant sites including, Yamamoto Bunker, Mt Tavurvur Volcano, Historical Museum and Karavia Barge Tunnel
Visit Nonga Hospital and meet with local Health Care Workers
Enjoy Lunch at the Historical Rabaul Hotel
View a Traditional Whip Dance
Tour Time
TBA
Tour Price
$170
---
Optional Shore Tour Disclosure: Optional tours are exclusive to conference delegates and their guests. All tour bookings must be paid in full by the nominated date prior to departure. CPD Cruises Pty Ltd trading as Education at Sea reserves the right to cancel or make changes to optional tours without notice. Tour prices are subject to change without notice. In the event the cruise ship is unable to dock or tender at the nominated port we will attempt to offer alternative tour arrangements. However, we can not guarantee full refund of tour costs. We recommend all attendees and their guests obtain travel insurance at the time of booking.
Pricing
Cabin Selection
Twin Share per person
Inside Cabin
from $1952 per person twin share 
Ocean View Cabin
from $2113 per person twin share
Balcony Cabin 
from $2699 per person twin share –

Special EAS Price

Conference Attendance Fee
$895 per delegate
Nurses for Nurses Membership details
Please click here
What's included in your Conference Registration?
An extensive Conference program based on current best practice information equating to 24 CPD Hours
Education content that meets the same exacting standards as anything offered in an Australian land-based program
Conference Presenters that are recognised experts in their field and are excited to be able to share their skill, knowledge, and passion with Conference Attendees
An online Conference library filled to the brim with educational content that allows you to create your own learning experience by completing pre-conference education activities
A Registration Reception including complimentary drinks where you can meet other Conference Attendees and network with Conference Convenors and Conference Presenter/s
Editable presentation-note handouts that can be downloaded to your device of choice or printed, whichever you choose
A Conference satchel that includes a notepad, pen, lanyard (this is important on a cruise ship to attach your room key which becomes your lifeline on a ship) and additional information to support a fantastic Conference experience
The opportunity to meet as a group in various open forums, in one of the many fabulous locations on the ship
A complimentary Farewell Drinks and Canapes Function held on the last night of the Conference to celebrate new friendships and information gained
A Conference Transcript that identifies each session held at the Conference including the session synopsis, session presenter, and CPD allocation
A Certificate of Completion identifying the CPD hours attached to the Conference Program for you to include in your CPD Evidence Portfolio
The above prices are priced as per P&O "Go" fares. Go fares have "no perks" and do not allow you to select your cabin. Cabins are allocated by P&O Cruise Lines during check in. Go fares may require a 50% non refundable deposit at the time of booking. For any current promotional prices with the cruise lines offered free "perks" please ask us for a quote. Please note the current promotional fare costs per person are higher than the advertised "Go" fares.
Prices are subject to change & availability. Conference attendance fee includes attendance at all conference sessions and exclusive conference activities. Cabin prices include selected cabin accommodation, meals, entertainment, gratuities, fees and taxes. Gratuities, fees and taxes are subject to change. A non refundable $300 per person deposit is due at the time of booking (unless more is required by the cruise line at the time of booking). The final balance payment is due on or before the 11th July 2018. Optional shore tours, flights, pre & post conference accommodation and Travel Insurance is available at an extra cost.
For further information regarding cabin selections, pricing or travel arrangements for the event please contact Education at Sea c/o Travel Direct Australia by completing the booking enquiry form.
Cancellation Penalties and Disclosure: Cancellation policies vary by cruise line, itinerary and length of cruise. When reserving your stateroom, please review the policy applicable to this cruise with our staff. All deposits and seminar registration fee's are non refundable. CPD Cruises Pty Ltd trading as Education at Sea and the Nurses for Nurses Network will not be responsible for any financial loss due to cancellation from unforeseen circumstances. We strongly recommend you take out travel insurance at time of booking your cruise conference.
Register your interest in this CPD cruise today Please complete the form in this section to express your interest. We will revert within 48 hours with pricing and other details after confirming cabin availability with our cruise line partners.